Top whales on Ethereum keep dumping their Shiba Inu (SHIB) and their stash keeps shrinking hard
Shiba Inu (SHIB) holdings by the top 100 investors have fallen below the level of $70 million, according to WhaleStats, a tracker of the most prominent wallets on Ethereum and a few other leading blockchains. Despite this, a new milestone has been accomplished by the Shiba Inu army as a result of the significant increase in SHIB holders.
Whales' Shiba Inu (SHIB) Holdings Fall Under $70 Million, Yet SHIB Army Hits New Milestone
Last week, those wallets held Shiba Inus worth between $86 and $82 million. Now that the price of the second-largest meme coin is falling, they have been dumping it. The top 100 whales on Ethereum currently have 8,036,305,217,856 SHIB, valued at $68,301,754. According to WhaleStats, this represents 3.09 percent of their compromised portfolio.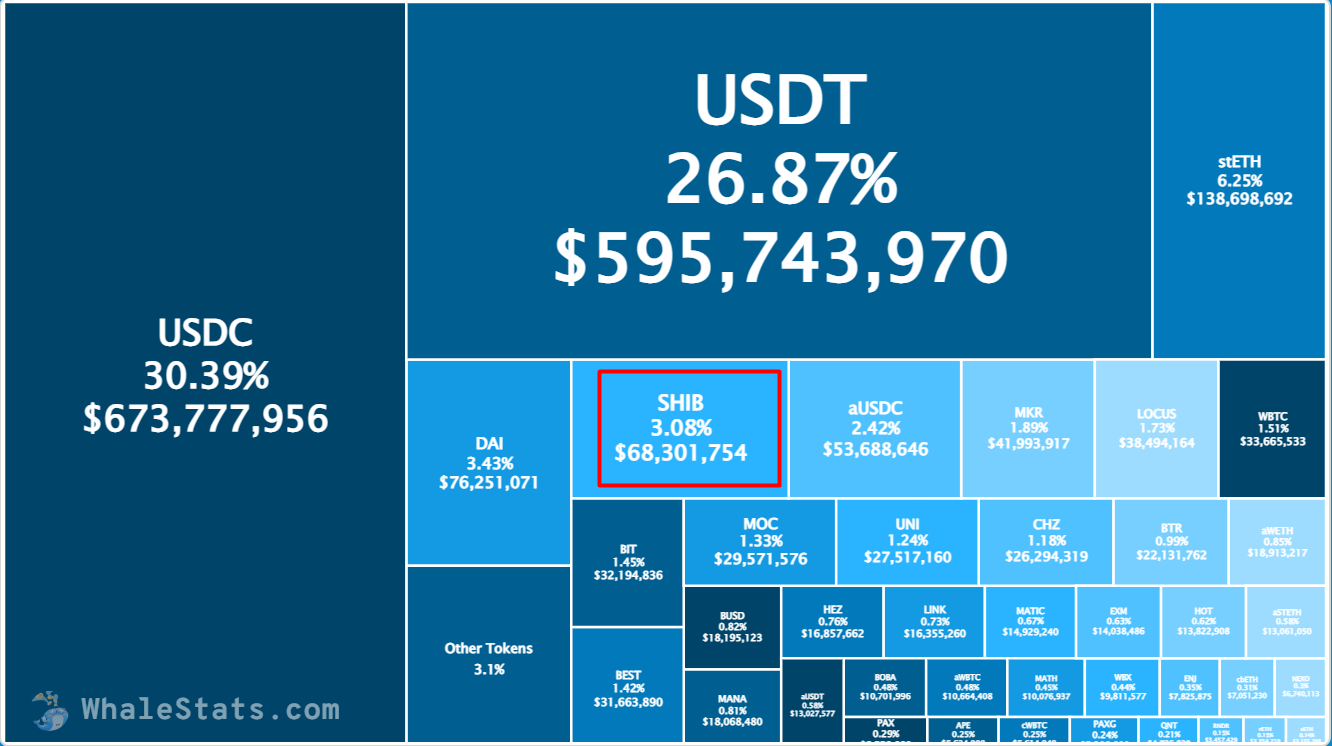 Nevertheless, the SHIB army has achieved yet another milestone over the past four days. Since the weekend, there are now slightly more than 6,000 more meme currency owners. It now totals 1,282,333 as opposed to the 1,276,281 seen on Saturday.
Shiba Inu's trade volume soared by 7,449,053 percent earlier today, according to news from CoinMarketCap. Large-scale SHIB movement by whales may have been the cause of this. A little over a trillion SHIB were transported in a few parts yesterday. The meme coin's price is falling further and is still at its lows. At the time of publication, SHIB is trading for $0.000008633. The meme coin has increased by 2.25 percent, but it is still trading 90.27 percent below its all-time high of $0.00008845, attained at the end of October last year.
Read more: