What Does The Poolside Accelerator Mean for POLS Holders?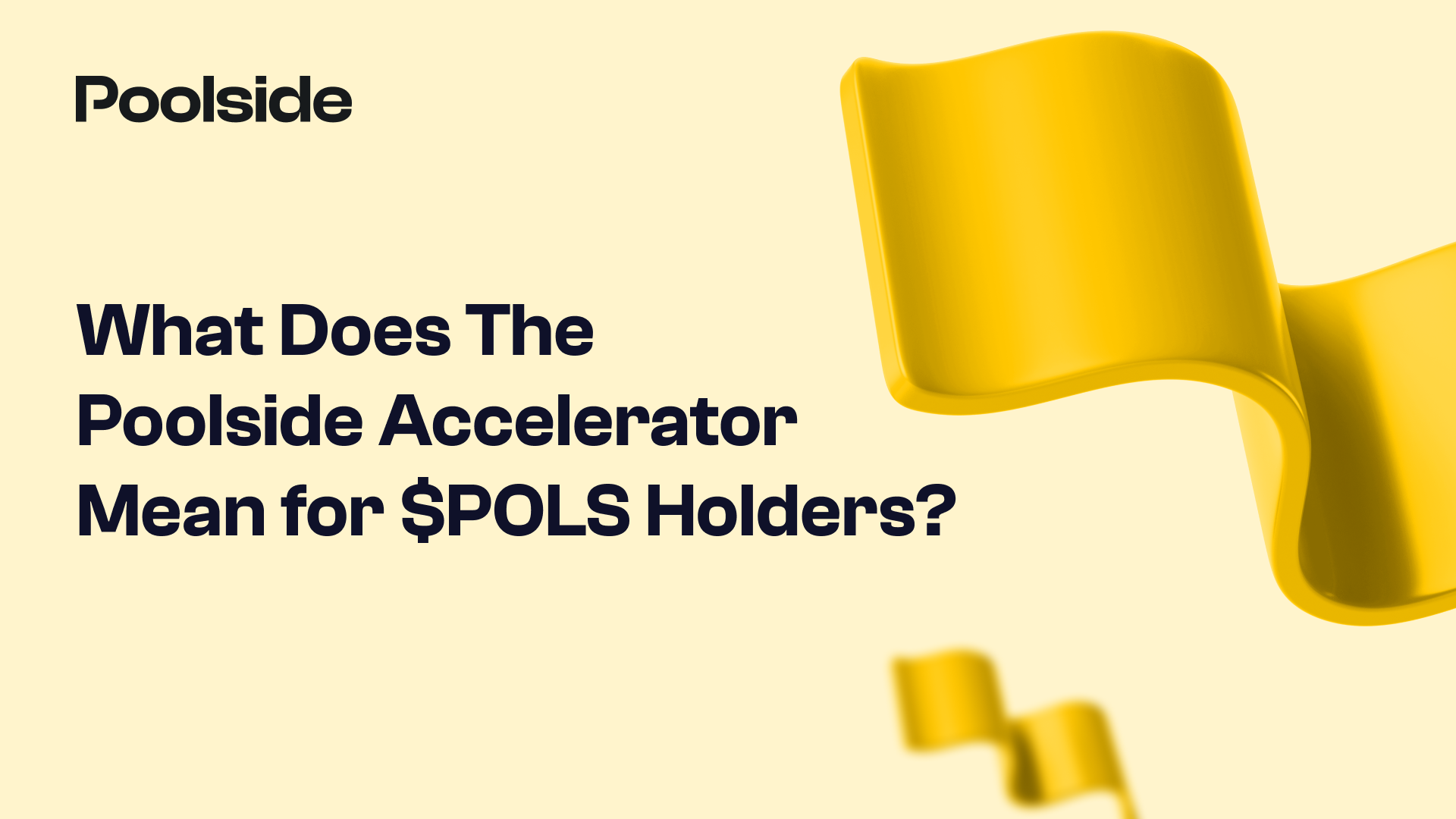 Earlier this week, they announced a partnership with Poolside to develop the Poolside Accelerator Web3 Program — a 12-week hybrid bootcamp designed to accelerate the next wave of Web3 founders. The news expands the capabilities and potential of the Polkastarter universe. What do the changes mean for $POLS holders? Even more perks and benefits!
First and foremost, POLS power is the only real way to unlock the Polkastarter ecosystem's full potential. Besides getting access to token sales at the Polkastarter multi-chain launchpad, benefiting from the accelerator projects deal flow, you will also be able to:
Get access to the possible seed and private sales coming from accelerated projects
Use POLS as a governance token for critical ecosystem and accelerator decisions
Access to exclusive events at the POLS Hub
Use POLS to fast-track your applications to hackathons and other initiatives
Get early and exclusive access to gaming token sales and NFT airdrops
Being a $POLS holder has always been about benefits, advantages, and exciting opportunities. The Poolside Accelerator solidifies this notion, making $POLS holders even more privileged. The Polkastarter realm is growing, adding layers and depth, but $POLS remains the key to accessing all of it.
In the following weeks, more blogs, guides and content will give you details and insights on the new Polkastarter verticals. Keep an eye on all social media channels and websites to learn how these changes will benefit you.