[PolkaStarter] How to add USDC on Polygon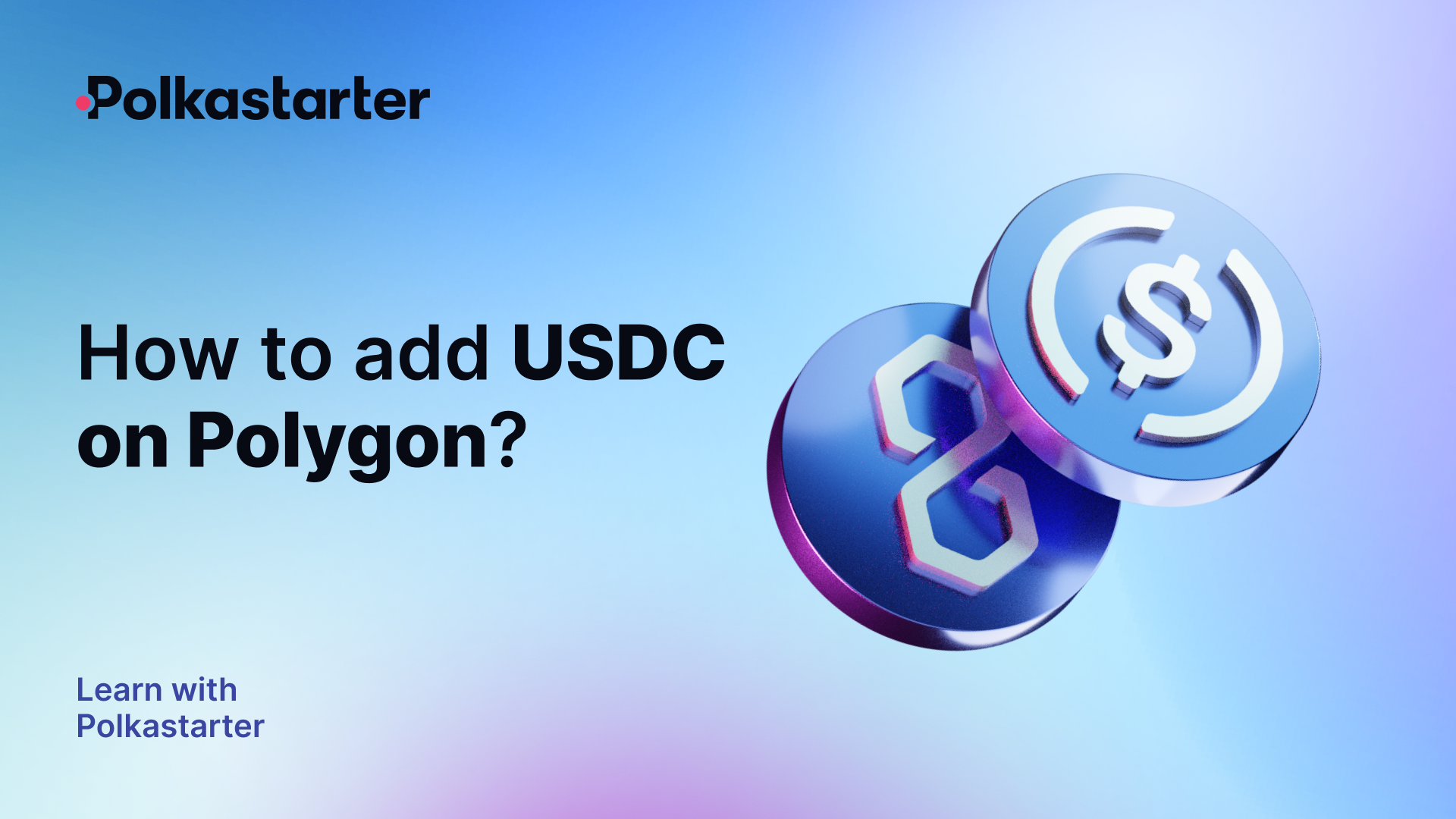 With the Wombat IDO on the horizon, it's essential to know how to add Polygon on your MetaMask, and then import tokens to your wallet. Let's dive right in.
If you don't already have MetaMask, here are 3 simple steps on how to do it.
Download MetaMask from the official website
You must download MetaMask from the official website to avoid scams. Fortunately, the process is easy and accessible to everyone since their browser extension supports Chrome, Firefox, Brave and Edge. To top it all off, mobile iOS and Android apps are available for those of you who are constantly on the go.
Create your MetaMask wallet
Once you download it, follow the simple instructions to create your wallet. One of the most important things to note here is to write your 'backup seed phrase' on a piece of paper that you carefully store in a place you only have access to. Avoid storing it on your computer or phone to eliminate the possibility of online fraud.
You're ready to go!
You've just created a MetaMask account. It should look something like this:
As you can see, the default network on MetaMask is set to the Ethereum Mainnet (top right).
Let's now add Polygon to the list
Click on Networks, select 'Custom RPC,' and you should see this menu pop up:
Insert the following information in the appropriate fields:
Network Name: Polygon Mainnet
New RPC URL: https://polygon-rpc.com/
ChainID: 137
Symbol: MATIC
Block Explorer URL: https://explorer.matic.network
Select the Polygon Mainnet Network
Once the network is added to the list, select it from the dropdown.
Select import tokens

Where do you buy tokens, you might add?
Centralized exchanges (CEXs) that support withdrawals to MATIC, such as Binance. Log in to CEX and buy/convert to USDC. You can then withdraw to Polygon.
Decentralized exchanges (DEXs) such as Quickswap. Connect your wallet to Polygon and swap to USDC.
You can bridge other chain-based USDC into Polygon USDC using the Multichain bridge.
Access the USDC Polygon contract address
What follows is entering the USDC Polygon contract address.
And that's it! You're ready to join the sale.
About Polkastarter
Polkastarter is the leading decentralized fundraising platform enabling crypto's most innovative projects to kick start their journey and grow their communities. Polkastarter allows its users to make research-based decisions to participate in high-potential IDOs, NFT sales, and Gaming projects.
Polkastarter aims to be a multi-chain platform and currently, users can participate in IDOs and NFT sales on Ethereum, BNB Chain, Polygon, Celo, and Avalanche, with many more to come.
---