Here're the reasons why a bear market right now is the best time to invest
According to the research from Pantera Capital, Paul Veradittakit, the crypto market has sold off a bit and we may be at the start of a bear market. He claims that this is the best time to invest, "entrepreneurs should raise capital or operate lean/extend the runway for at least 24 months".
Here're the tips for surviving a bear market
He made the main points of the study as follows:
The bear market is great as companies are focused on building, and entrepreneurs are in it for the right reasons
Top talent has come into and continues to come into the space
This is a great time to invest because of favorable evaluations. Structures include equity, equity-token hybrid, and discounted SAFTs
Investors are going to find great value and long-term successful companies during this time
At the moment, liquid cryptocurrencies are bearish right now while private market valuations tend to slow down. Most of the trades in a bull market tend to be token trades, while in a bear market, we will see mostly equity trades, as fewer token projects will be launching. issue tokens due to investor demand for lower-risk assets.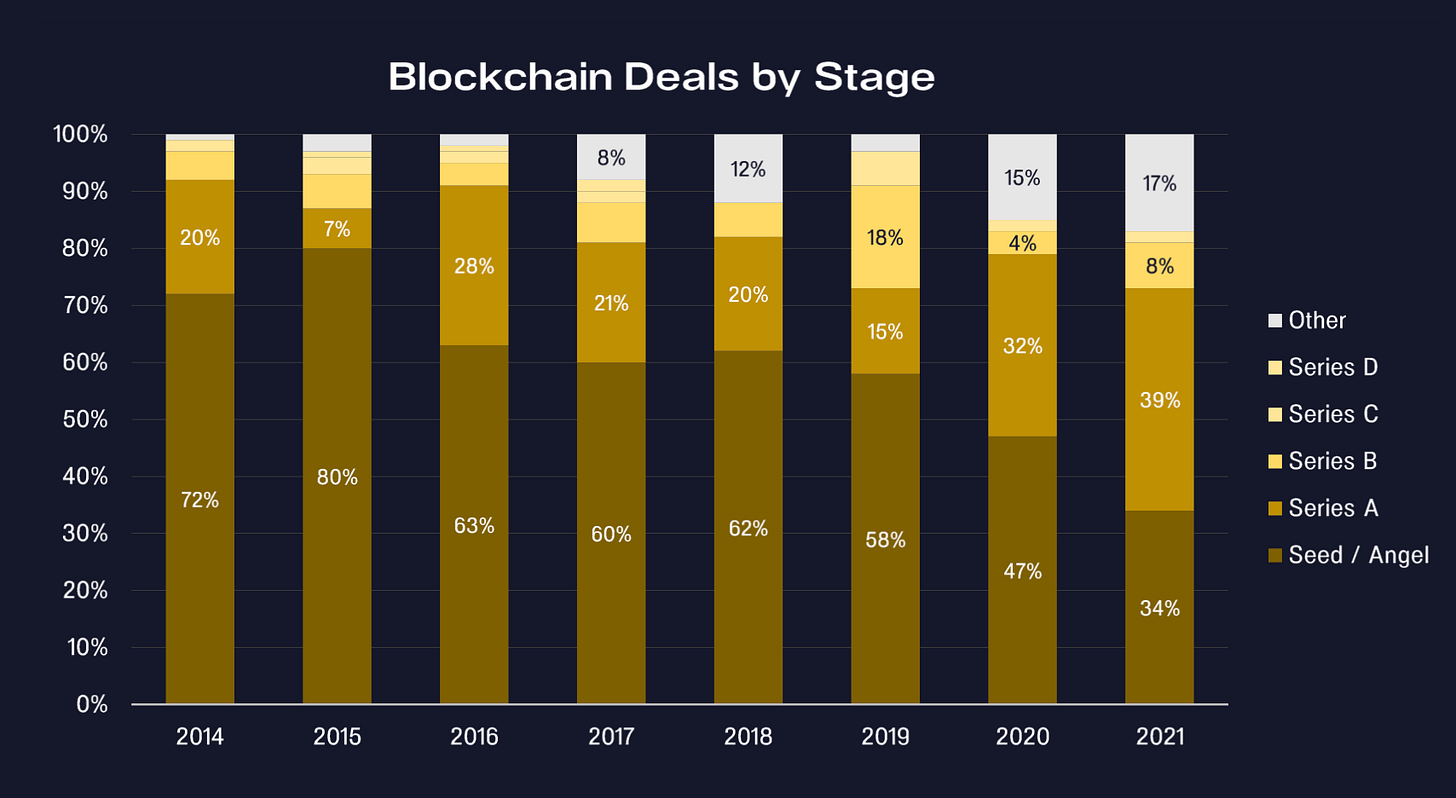 The useful tips that he shares you can refer to are:
Raise capital or operate lean/extend the runway for at least 24 months
Focus on monetization and business model earlier rather than later, creating exit value
Reduce excessive spending; in crypto, you spend less during a bear market on marketing and push more into the next bull market
Review service agreements and either cut or re-negotiate
Larger companies should be active in looking for acquisition targets
At 44.8%, Bitcoin's share of the overall cryptocurrency market cap was highest since October 2021 at the time of writing. 60% BTC market dominance would represent a level not seen since March last year. A bear market will have a bull market. Therefore, everyone should calm down and wait for buying the best signals.
Read more: