FTX's lack of a balance sheet: Depositors may yet get back 40-50% of their assets
According to Kunal Goel, Research Analyst at Messari Crypto, they recently got a look at FTX's "Balance" Sheet through the FT piece. Per his calculation, all is not lost, and depositors may yet get back 40-50% of their assets.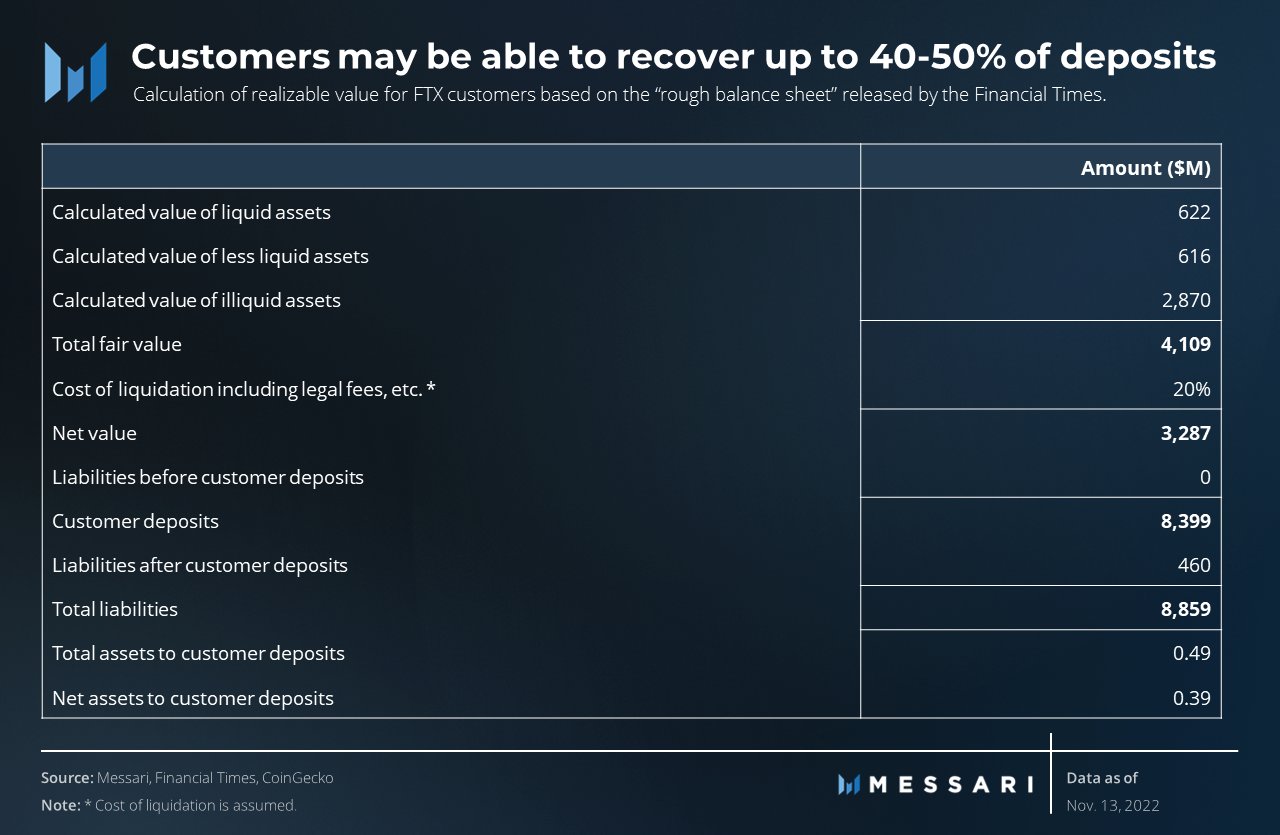 Less liquid assets present an unfortunate picture. It's unlikely anything is recovered from the significant holdings in FTT and SRM. Additionally the wallet hack was another $477M blow.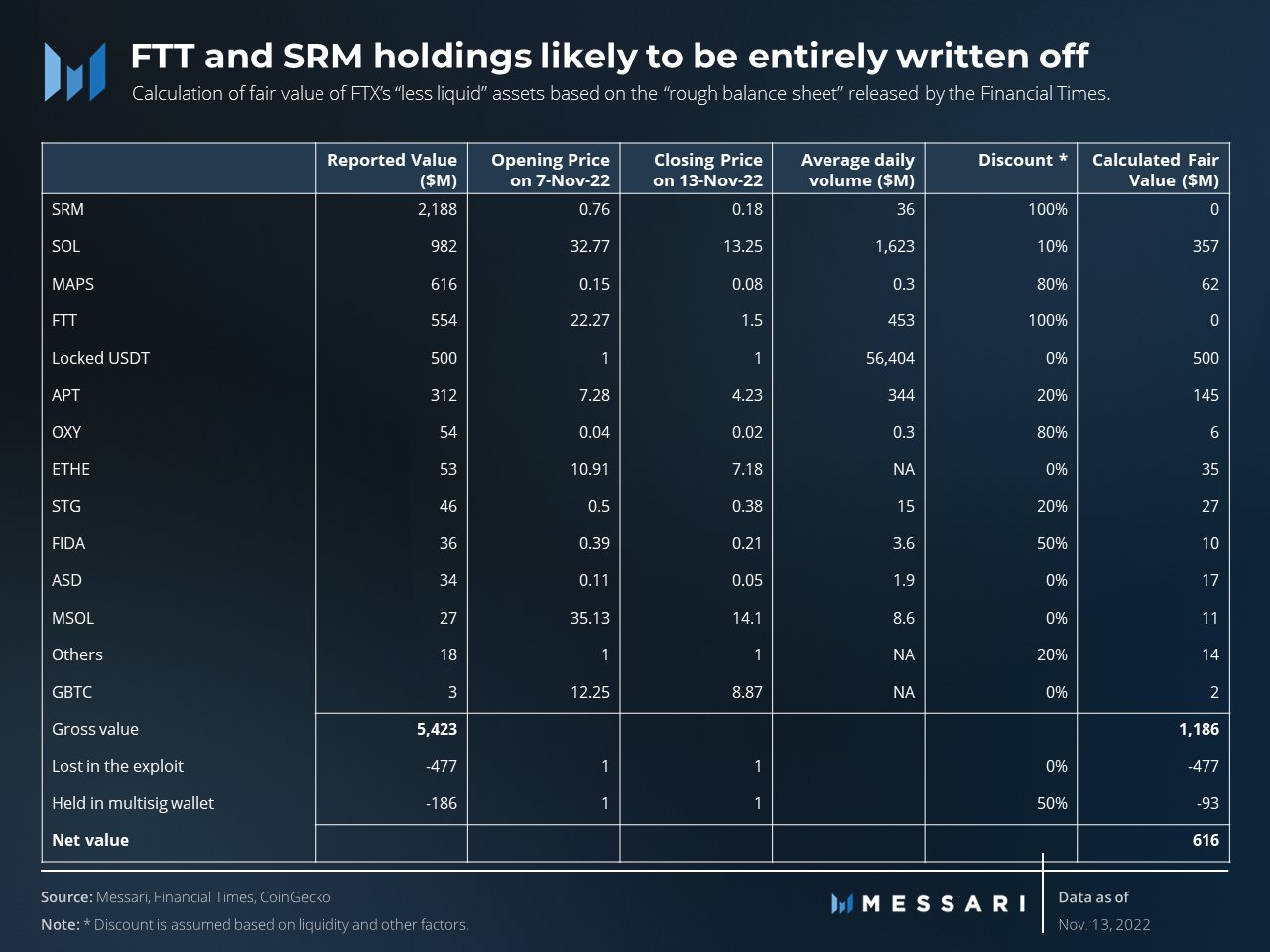 "Liquid assets stand at $600M. While the entity that holds RobinHood equity is not listed in the bankruptcy filings, I assign a 50% probability that it gets added and RH shares are liquidated", he stated.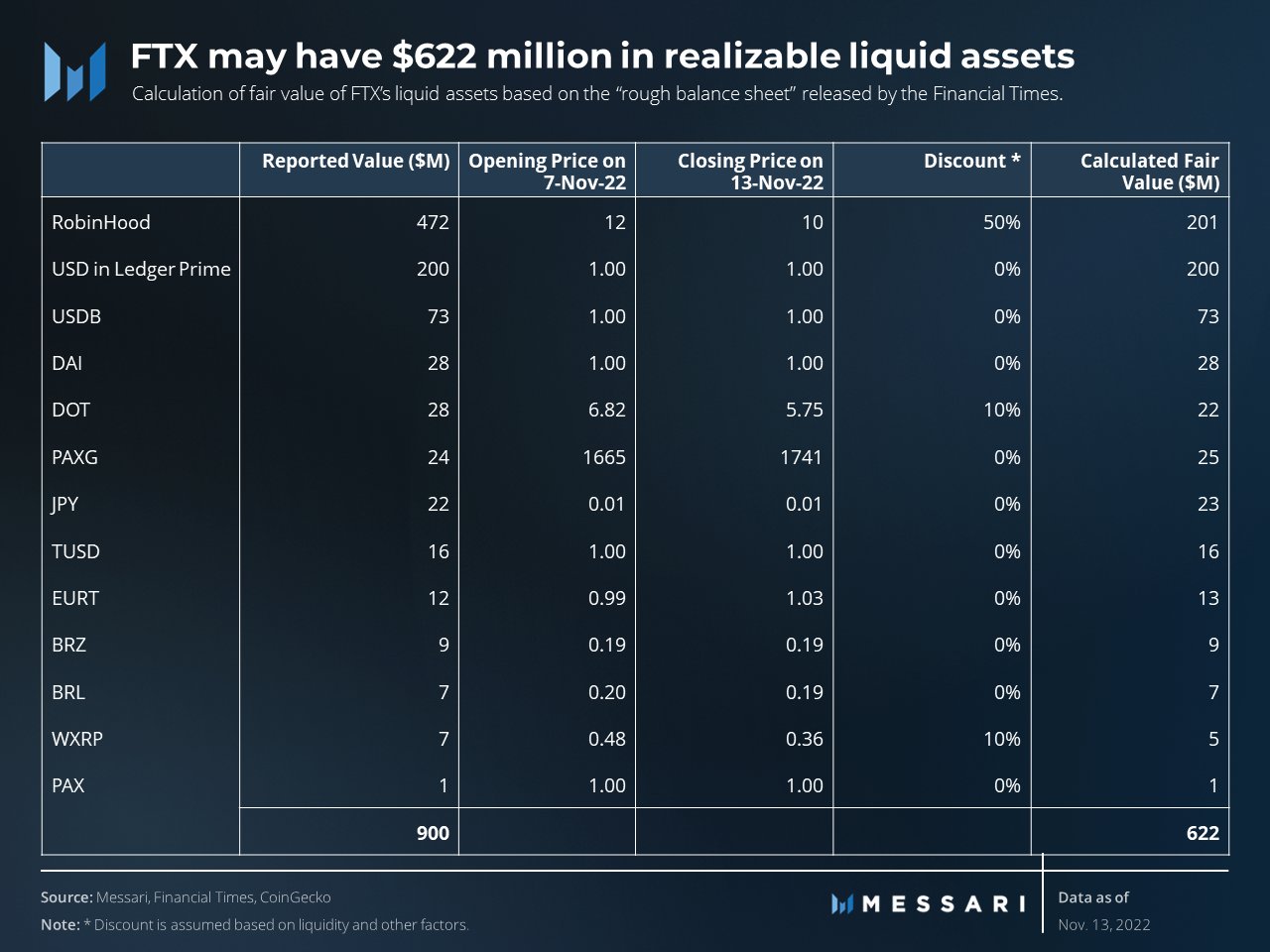 The Bloomberg Billionaires Index now values FTX's U.S. arm, of which Bankman-Fried owns about 70%, at $1 billion because of a potential trading halt from $8 billion in a January fundraising round. The said executive successfully raised billions to fund the FTX group. But what about the same group's ventures? One should know that SBF's reach in the crypto verse was far beyond just FTX, Alameda, and FTX.US.
Data from Crunchbase shed some light on different investments made by SBF and respective companies. Overall, Alameda Research was responsible for 184 investments, FTX Ventures for 48 investments, and the FTX exchange for 21 investments. A small glimpse into such investments or even acquisitions can give some insight for readers to maintain caution against the exposed firms.
Read more: