[Deribit] Option Flow – Week 41, 2021
In this week's edition of Option Flows, Tony Stewart is commenting on a Symphonic Option buying in directional discordance.
October 13
Symphonic Option buying in directional discordance.
As BTC hovered at 57k, ~1k Oct29 65k Calls & ~700 Oct22 48-53k Puts purchased, driving IV higher ~10%.
The subsequent BTC 54k touch wick was too sudden for large trades, but the bounce encouraged further Call (+IV) buyers.
2) Oct29 65k Call buyer(s) have been active before, but often hidden beneath opposing large flow.
Likewise, ITM Call spreads eg Oct22 52-58k, Oct29 45-55k and directionally opposing Oct29 50-45k and Oct29 55-50k Put spreads.
Frequently below the discussion radar, size building.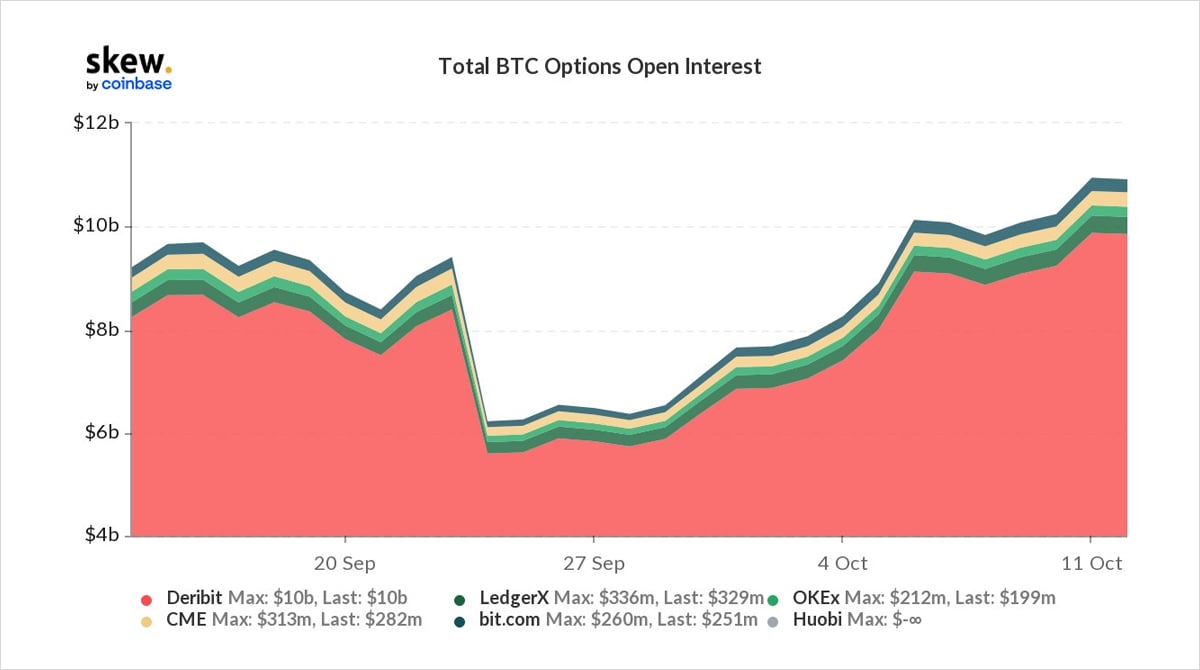 3) Skew is firming for Puts across all maturities, but well within normal trading conditions.
IV is starting to adjust for next week's BTC futures ETF uncertainty, having firmed on flows, but not crashing back lower (yet), as seen on more recent IV spikes once spot had settled.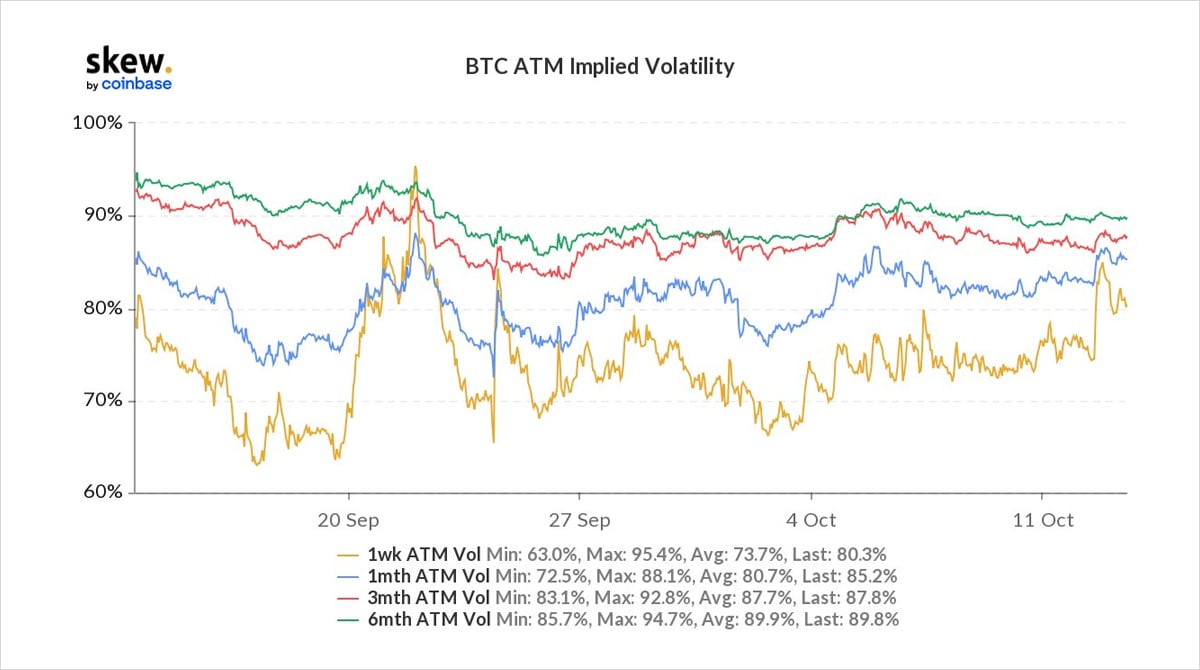 View Twitter thread.