[Deribit] Option Flow – Week 32, 2022
In this week's edition of Option Flows, Tony Stewart is commenting on ETH hitting $2.000, and the overall movement between ETH/BTC.
August 13
All the market focussed on ETH as 2k touched.
BTC lagging as ETH sucks the narrative momentum post successful Goelri Merge.
No more large Call fly prints.
Call spreads continue to be bought, but less size.
Vol sellers purged IV.
Short-dated Calls bought by HNI+retail to play.
2) ETH IV moved from trading in line with RV to trading at a decent premium.
Most of this was due to uncertainty over the Aug11 Goelri Merge, perhaps more on future expectations.
The Options market more than priced in the rally.
Now there is a window where uncertainty is lower.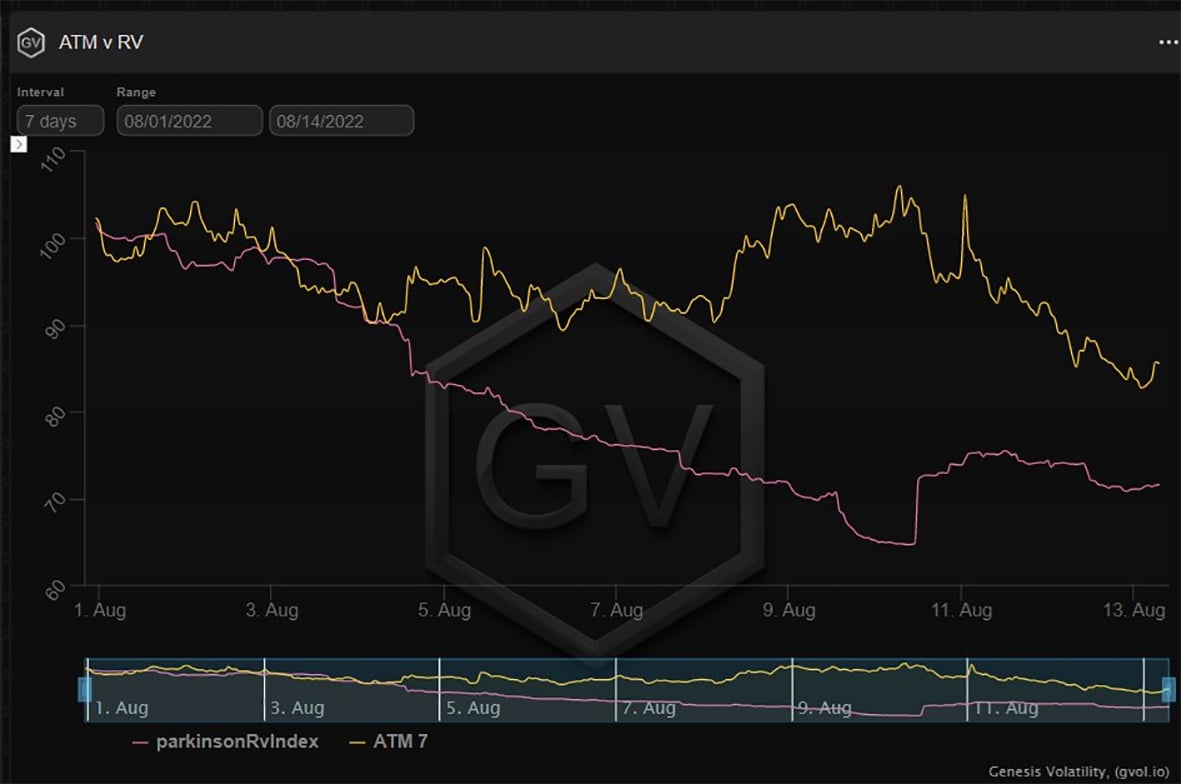 3) That window has manifested itself into Vol sellers across the curve.
Not Size, but with MMs aware of the premium, and less Fund buying flow, some ATM Straddles in Dec+Mar was sufficient to nudge the back-end down, and Gamma underperformance+DOV+weekend flow hitting the fronts.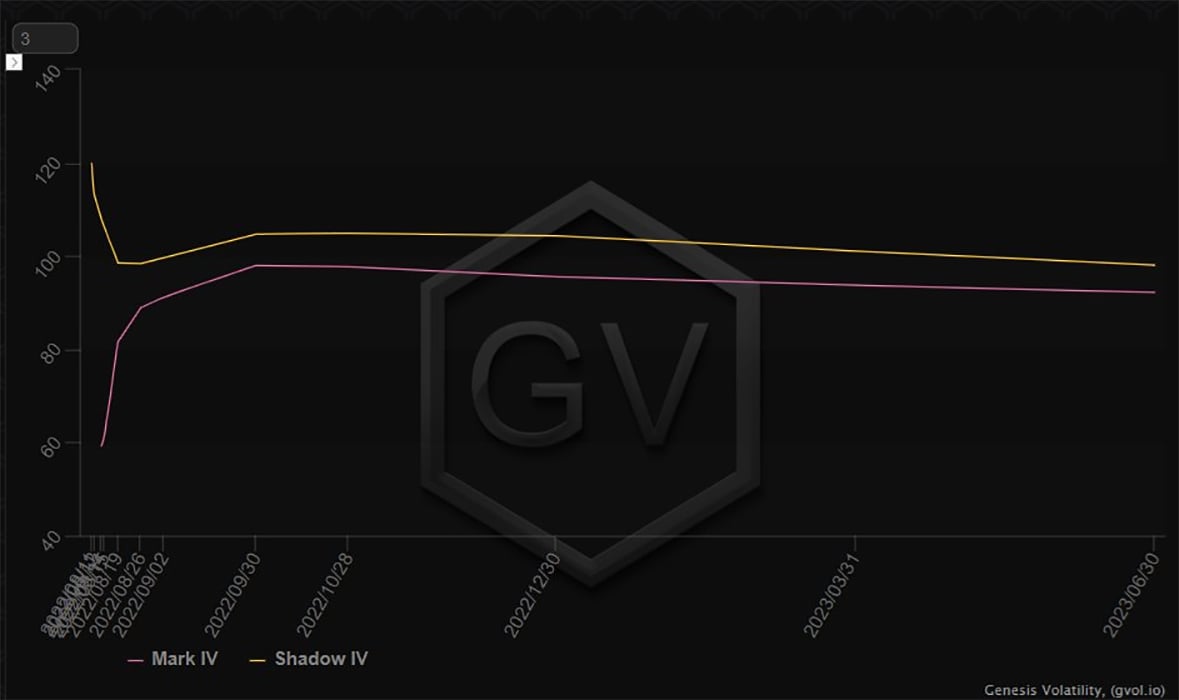 4) With IV elevated in mid-terms, Funds have preferred previously to buy Call Flys, and still continue with Call spreads [Sep-Dec], which have less Vega subjectivity.
With all the talk of ETH OI highs and upside interest, the reality is that these flows have left Call Skew flat.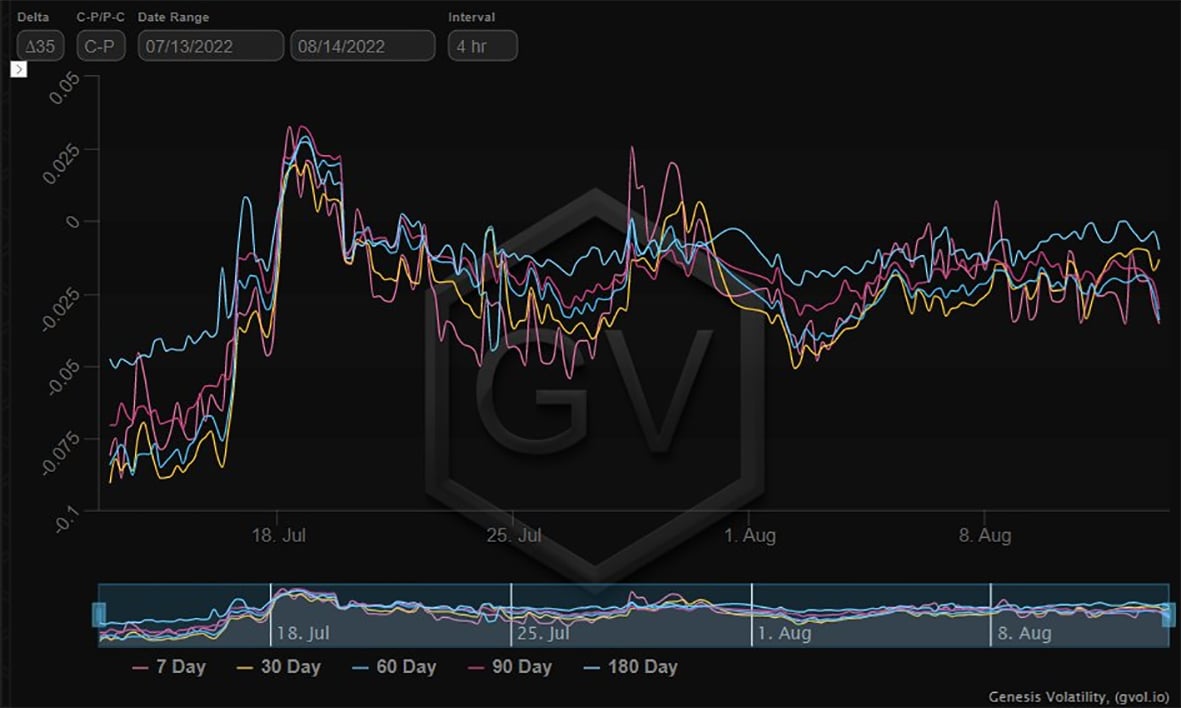 5) Near-dated tenors are the playground of HNI+retail, and with IV falling, the absolute cost of premiums has made fast money plays more palatable. This has allowed those that have sat on the sidelines to get involved with limited known outlays; most of them opted for Calls.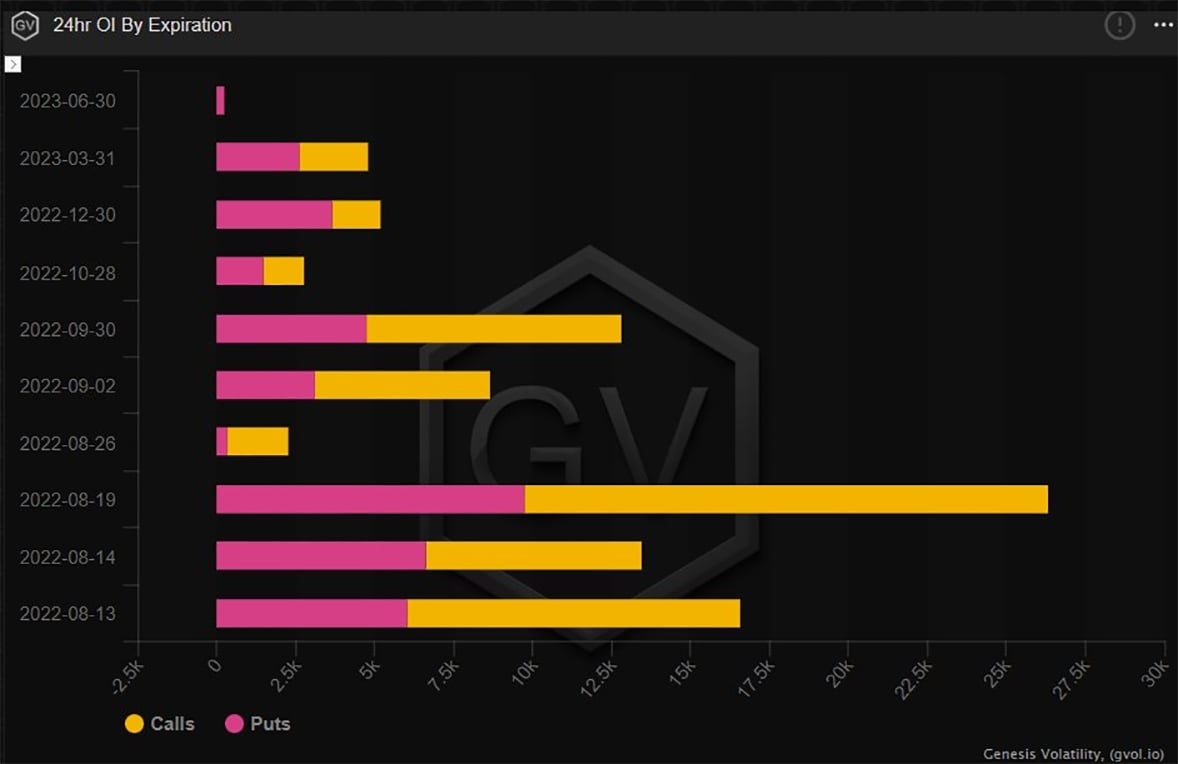 6) Meanwhile, with only CPI to excite BTC, Spot has rallied, but insufficiently to bring Vol buyers.
The front end (Gamma dependent) has been crushed below 60%, and this still remains a premium to mid-40s 7d RV.
BTC DVol (1month) trades at a 33% discount to the equivalent ETH.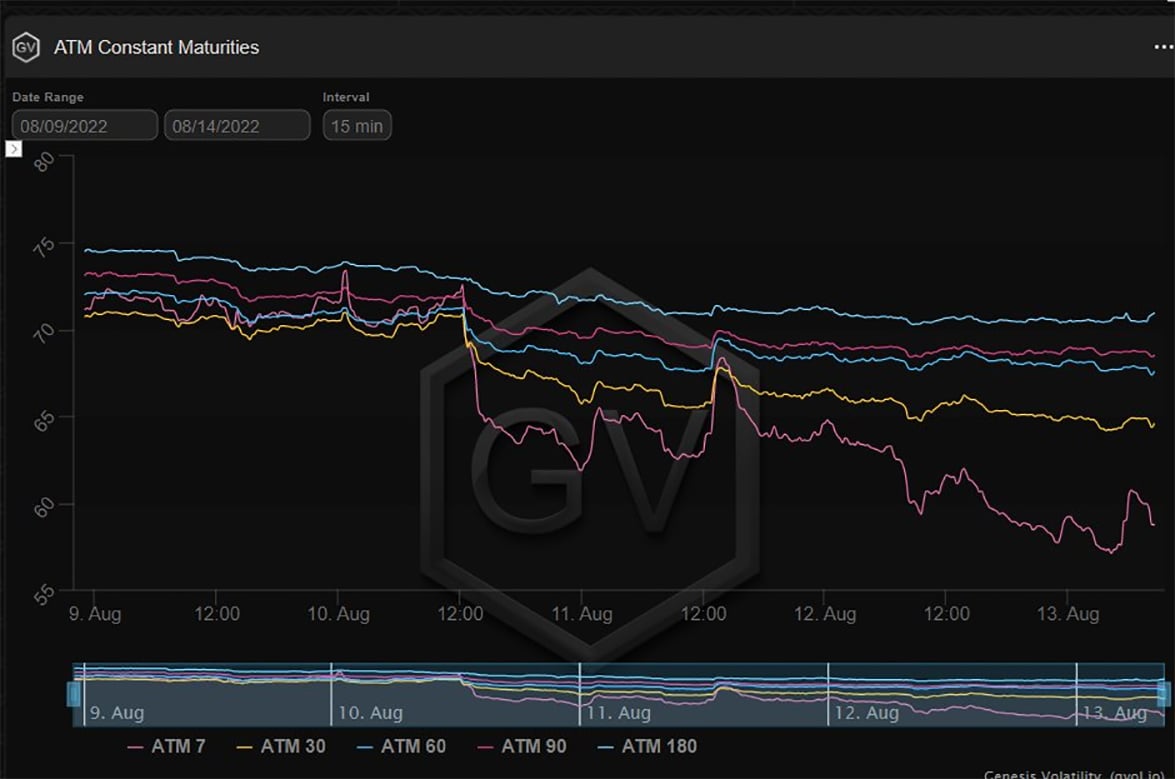 7) Some traders will look at the ETH-BTC IV differential during this window, while Summer is quiet, and before the Merge (now targetting 15th Sep) stirs timely interest.
Currently understandably the peak is the main Sep30 expiry.
At some point Deribit will introduce Sep9,16,23.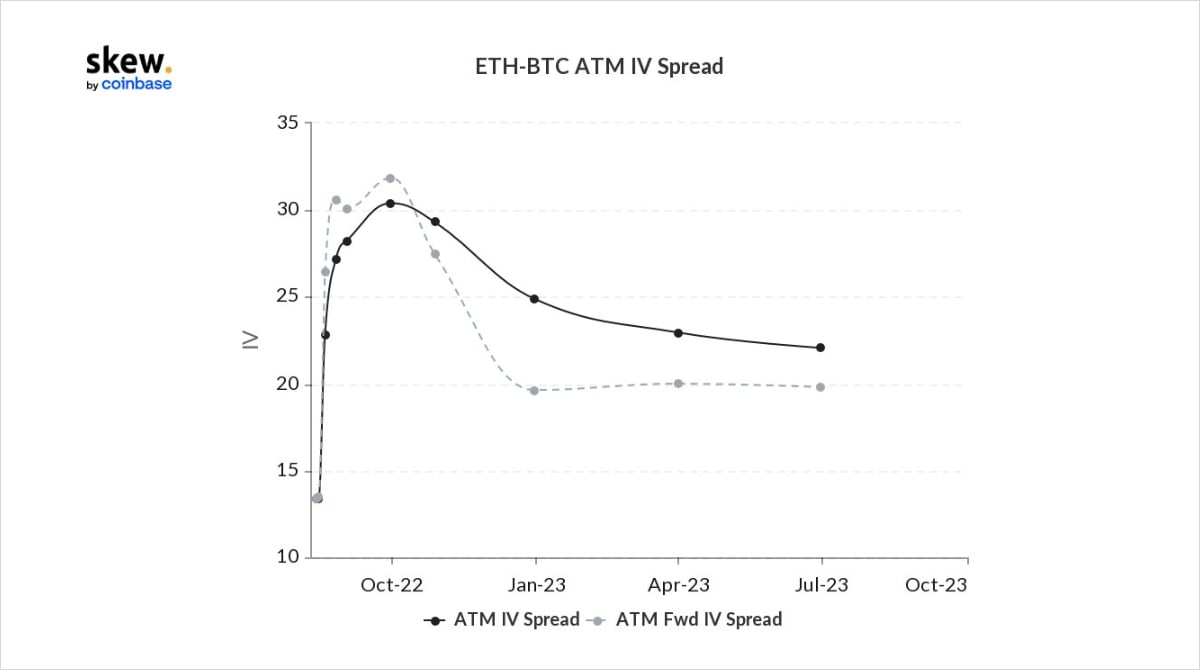 View Twitter thread.