[Deribit] Option Flow – Week 27, 2022
In this week's edition of Option Flows, Tony Stewart is commenting on the current sentiment which remains cautious and a a quiet few days as a long US weekend just ended.
July 4
A quiet few days as a long US weekend allows more time to digest contagion risks and forward plans. Aside from continued low-commitment upside strategies alluded to previously, the sentiment remains cautious with ATM-upside Call Spread sellers and short-dated OTM Put buyers.
2) 1-week interest in the (low cost) Jul8 13-15k Strike Puts continues as exposure rolls off at the weekly expiries. Put Skew, after reaching extremes >40% has fallen back but seems to plateau at 10% Put>Call (using 25delta as proxy). Downside concern persists, but less panicky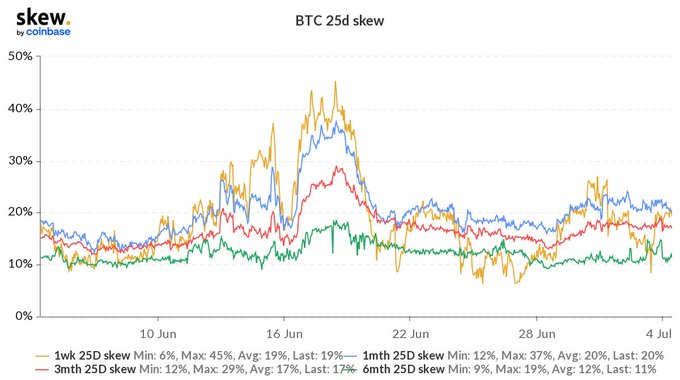 3) ITM Call spreads (July+Aug 20k-26-28k) were sold x 1k. More often we observe initiators buying this type of spread, so direction is conspicuous and anticipates static-mildly lower spot, and/or IV falling. But IV has held resilient despite RV dropping. Flat Term-structure 1w+.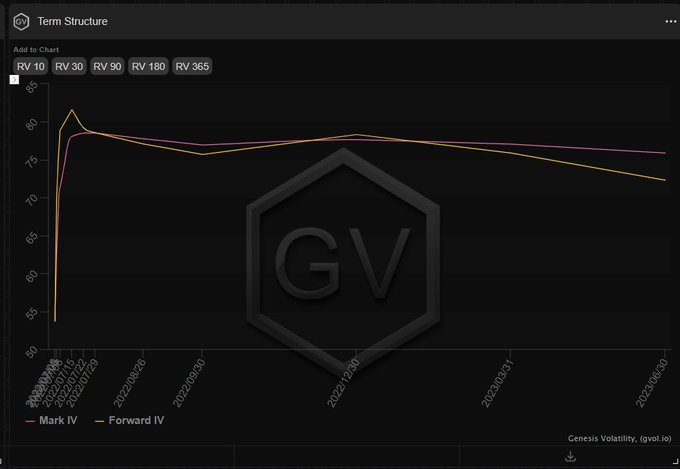 View Twitter thread.