[Deribit] Option Flow – Week 24, 2022
In this week's edition of Option Flows, Tony Stewart is commenting on the current focus on Puts, Profit-taking sales and forced buyers of short ITMs.
2) Near-dated IV >150%, but the extremes come from the Put wing where 300-400%+ <1week expiries, trading in size. Massive exchanges of BTC 20k and ETH 1k Puts. The Skew is being squeezed by forced risk-management and for those that believe 20k/1k will fall. Tested once; Held.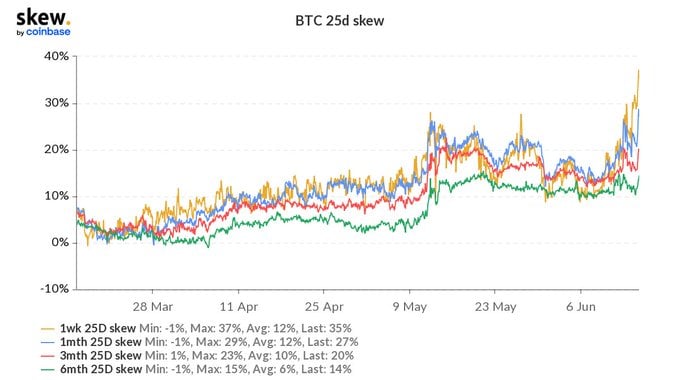 3)  Not even large ITM Put seller in Jun+July 25k strike could dampen the IV upward momentum. One specific profiteer of ITM+ATM Puts took $10m+ profits but chose to roll ~$1m premium into the 16th Jun 18k Puts x4k, and still sniffing. Adds profits to stack, Punts a break of 20k.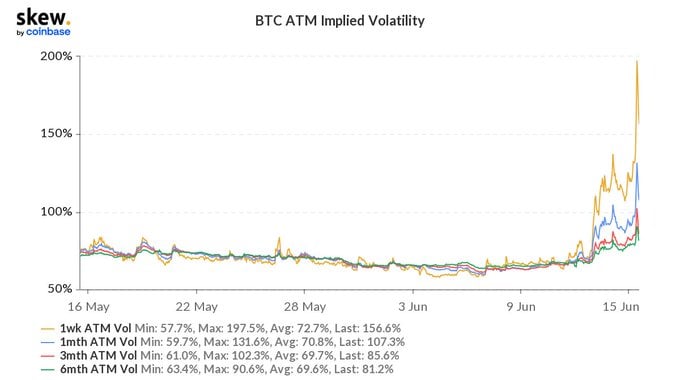 4) With FOMC a little later, these Puts bought yesterday are looking for a hawkish move to create a perfect storm with unresolved Crypto contagion. But at these high IVs, a massive move is needed. If support holds and a relief rally ensues, IV (perhaps Skew) could get hit hard.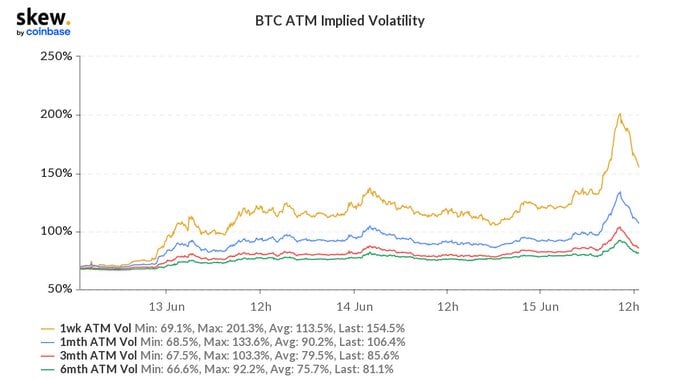 View Twitter thread.