[Deribit] Option Flow – Week 14, 2022
In this week's edition of Option Flows, Tony Stewart is commenting on the current market situation and macro dynamics.
April 6
Crypto underpinned by Saylor+Kwon (BTC), Merge (ETH), and yet Macro dynamics once again a catalyst to retrace from 48k/3.6k local highs. Nonetheless, current Spot levels not threatening and RV+IV remains pressured. Eyes on VIX+VSTOXX. Focussed accumulation of 6m+ upside Calls.
2) Over the last few months, the longer-dated maturities have been drifting lower; arguably they were high, but there was little supply. Dynamics at the front-end eventually filter through. So not surprising with current Crypto narratives to see an accumulation of Sep-Mar Calls.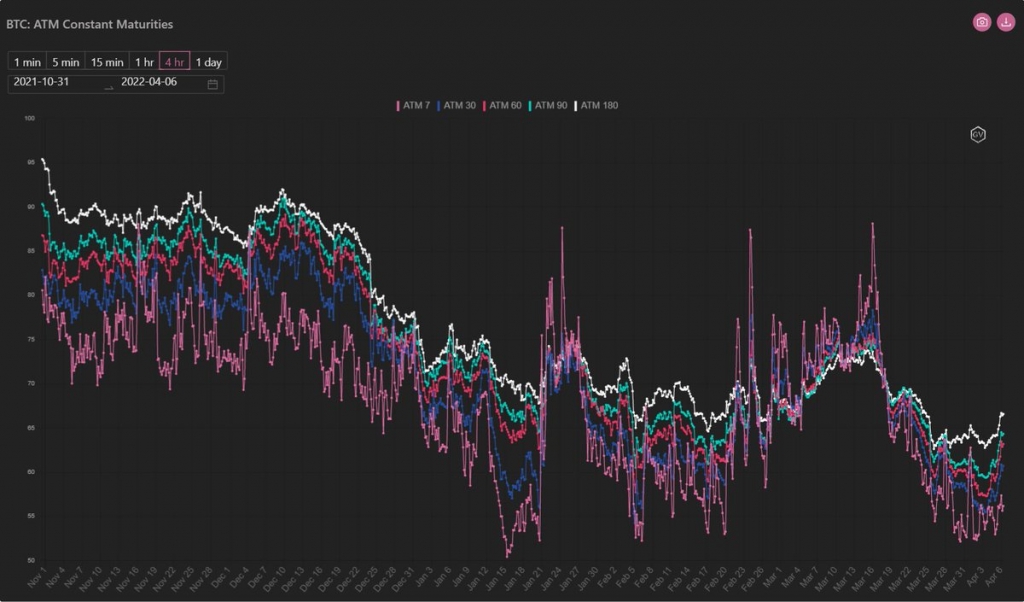 3) In ETH Dec 10k Calls have been popular +RR, but BTC has drawn more attention with one large Fund (still) buying Dec 70k + 80k Calls. This hasn't been aggressive – there seems no urgency – but instead smart measured accumulation without impacting IV materially. 6m IV < 6m RV.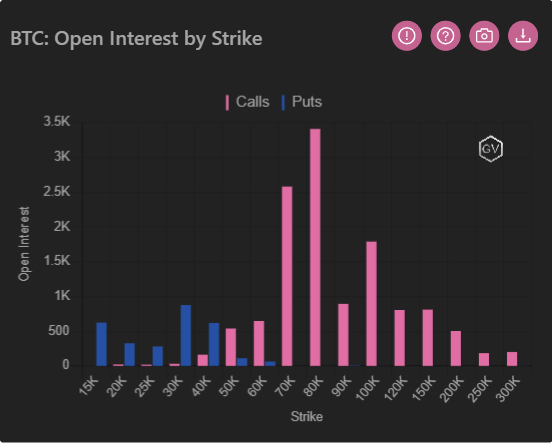 View Twitter thread.