[Deribit] Option Flow: Upside Biased – Deribit Insights
In this week's edition of Option Flows, Tony Stewart is commenting on the latest upside movement.
March 16
Spot normality, but heavy upside-biased Options flows cause wild IV gyrations.
OTM Convexity Calls+Spreads lift Dvol proxy 6%:
May32-28k Call spread x3k, Mar31 30k Calls x2k, Apr 36k Calls x1k.
Bull/Neutral, Mar31+Apr 22-24k Puts x4k sold add supply.
Asia Spot RV ded
IV Purged.
2) The Call buying came first, Mar 30k the focus, and note also Mar17 2450Puts x1k+ against the grain (and continues to be bought in small amounts since).
Followed then by OTM Call spreads.
Mar31 Vol surged 10%+ and convexity (wings) bounced from year lows as 25.3k tested again.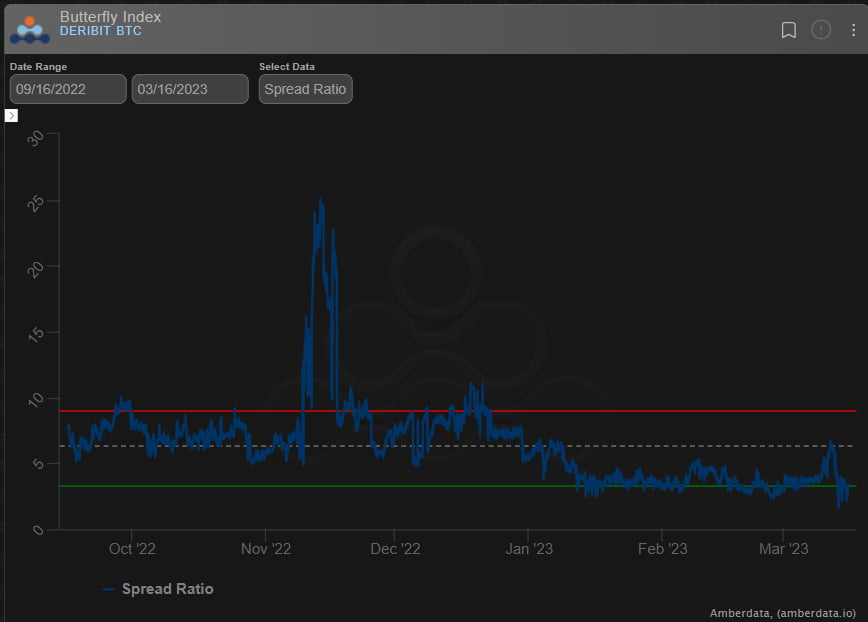 3) A large and aggressive seller came in at IV highs and plunged Apr 22k Puts x2.5k in 5blocks, another seller of Mar+Apr 23.5 +23k Puts added to this later.
This cut 50% of the IV pump.
And as 25.3k resistance held strong, IV drifted lower and barely firmed as 24k tested.
Range.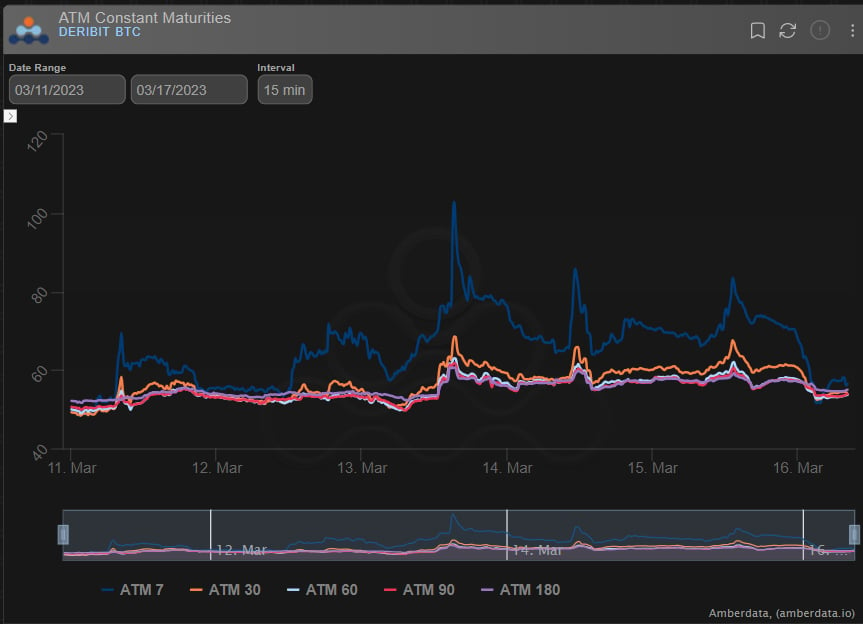 4) With little activity in the Asia session, Spot range maintained, and Credit Suisse issues perhaps going for a weekend solution, Theta and Gamma started to look heavy and IV collapsed.
IV likely Spot sensitive over the next few days.
Theta once again a challenge of conviction.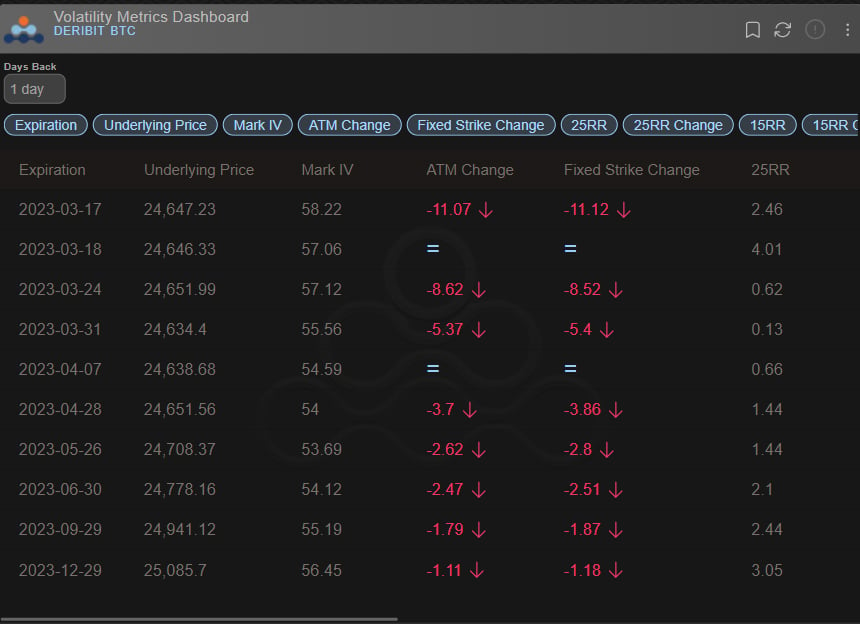 View Twitter thread.