[Coinlist] Centrifuge (CFG) Trading Soon on CoinList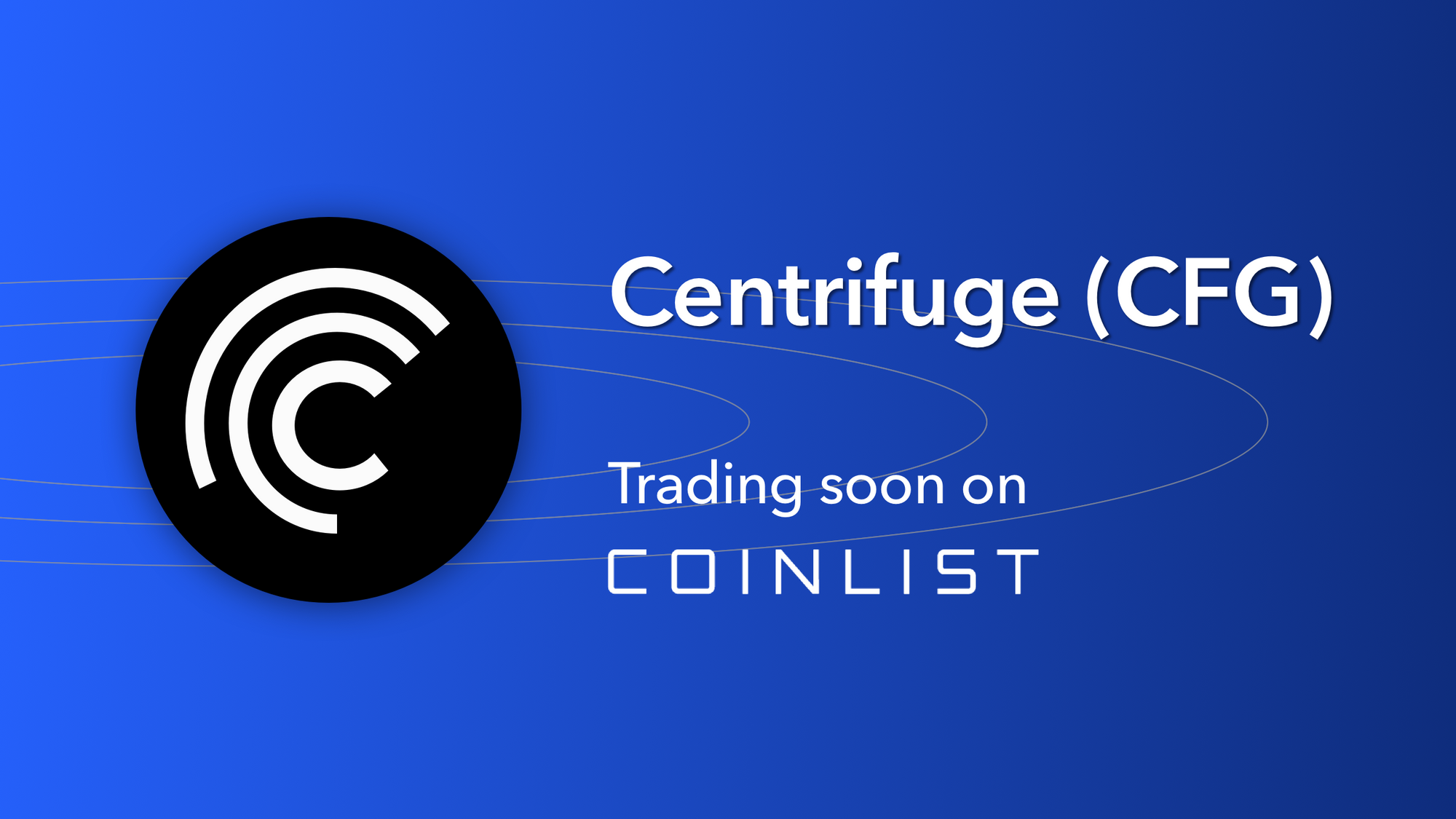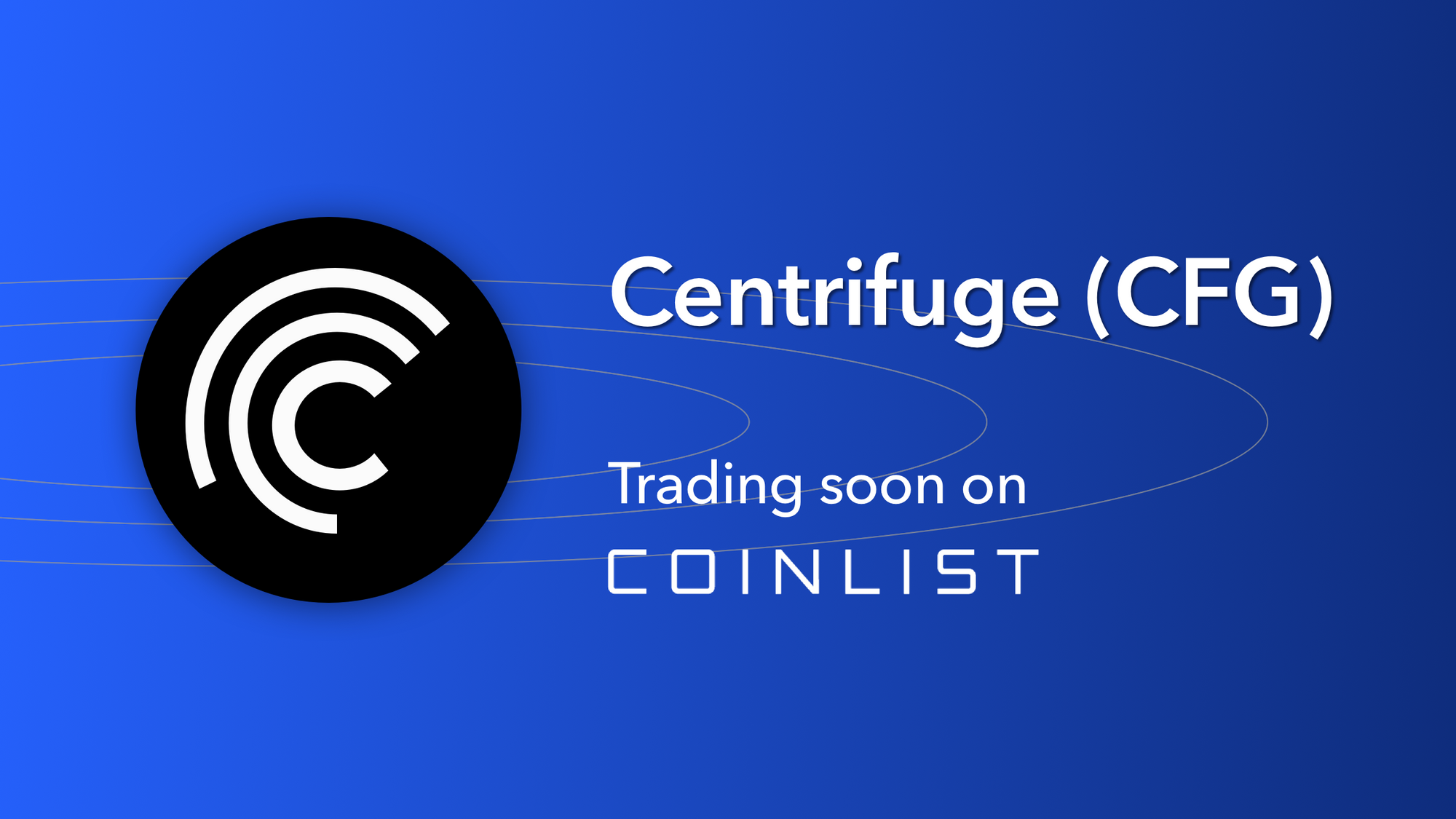 After facilitating the Centrifuge (CFG) token sale on CoinList last month that added more than 32,000 new token holders to the Centrifuge community, we're excited to announce that CFG will be available for trading on CoinList Pro, CoinList.co, and the CoinList mobile app starting next week.
Unlocking liquidity for real world assets
Centrifuge is one of the first protocols to connect DeFi to the real-world by bringing multi-trillion markets of real-world assets (RWA) like invoices, real estate, and royalties to DeFi. Asset originators can access bankless liquidity, and investors can earn attractive yields from an open marketplace of asset pools. By connecting people to borrow and lend money transparently and cost-effectively, Centrifuge unlocks economic opportunity for all. Learn more here.
We will announce the official trading time shortly on our official social media channels. In the meantime, please set up your CoinList Wallet in preparation for trading.
---
Legal Notice
This blog post is being distributed by Amalgamated Token Services Inc., dba "CoinList," or one of its subsidiaries. CoinList operates CoinList Markets LLC, a licensed money services business (NMLS #1785267), among other subsidiaries. CoinList does not provide—and this post shall not be construed as—investment, legal or tax advice. This blog post and use of the CoinList website is subject to certain disclosures, restrictions and risks, available here.