[Coingecko] CoinGecko Premium Revamped: More Content & Alpha!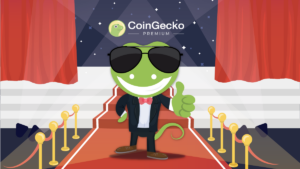 Hello Geckos!
We are excited to announce that CoinGecko Premium will be undergoing a major revamp! Over the past year, we have significantly ramped up production on content & alpha which we believe can bring our users the edge they need to make wins in the crypto market.
At the same time, we've also expanded our research team who are all relentlessly analyzing the crypto space to curate materials that matter to you.
Some of the new features we are bringing to Premium:
There will only be one plan moving forward – Premium.
Dedicated dashboard for Premium users – Premium features all in-one place
Weekly Market Insights covering the industry
Bi-weekly Gecko Ramblings (Newsletter)
Exclusive Research Articles (various topics)
Weekly Crypto Roundups (Newsletter)
Regular analyst calls
All current Premium* features will continue to be available as well. This includes:
Ad-free web, app, and newsletter experience
1.2x candy boost
Access to all our publications (How-to book series)
Exclusive CoinGecko Premium NFT
NFT-owners Telegram chat
Early access to selected CoinGecko features
Also, the research team now has its very own Twitter account! Follow us here to stay up to date with all things CoinGecko Premium! We're not stopping here though – we'll keep researching and improving to make sure Premium brings you actionable insights and more.
Over here at CoinGecko, we're proud to serve the crypto community and we're grateful to be able to rely on your support to do that. Thank you once again for that and we wish you a great day ahead!
If you would like to support us by subscribing to CoinGecko Premium, you can click here!
For some frequently asked questions related to subscription, do refer to our FAQ section here!
*Refers to Premium+ (Legacy). Premium (Legacy) users will continue the same perks during subscription such as ad-free CoinGecko, 1.1x candy boost, publications and more.
The post CoinGecko Premium Revamped: More Content & Alpha! appeared first on CoinGecko Blog.


>> View on Chainlink
Join us on Telegram