Bitcoin rose to hold its gains above $22,000, a price it crossed for the first time in three and half weeks
Bitcoin price rose 3% with an initial push occurring during the last 24 hours. The price continued to move higher throughout the day. Daily trading volume was normal for BTC when compared with its 20-day moving average. At the time of writing, BTC is changing hands at $22,264.
BTC/USD 4-hour chart | Source: TradingView
Bitcoin price, Solana (SOL) lead gains in the crypto top ten
Where Bitcoin price appears linked to the latest inflation reading and subsequent interest rate actions by the U.S. central bank, Ether movement appears tied to Merge expectations.
"Bitcoin has climbed back above $22k today for the first time in over 3 weeks. BTC's ratio of transactions in profit vs. loss is at its highest since March, and it appears that many have viewed this mild bounce as the trigger to trade again", Santiment added.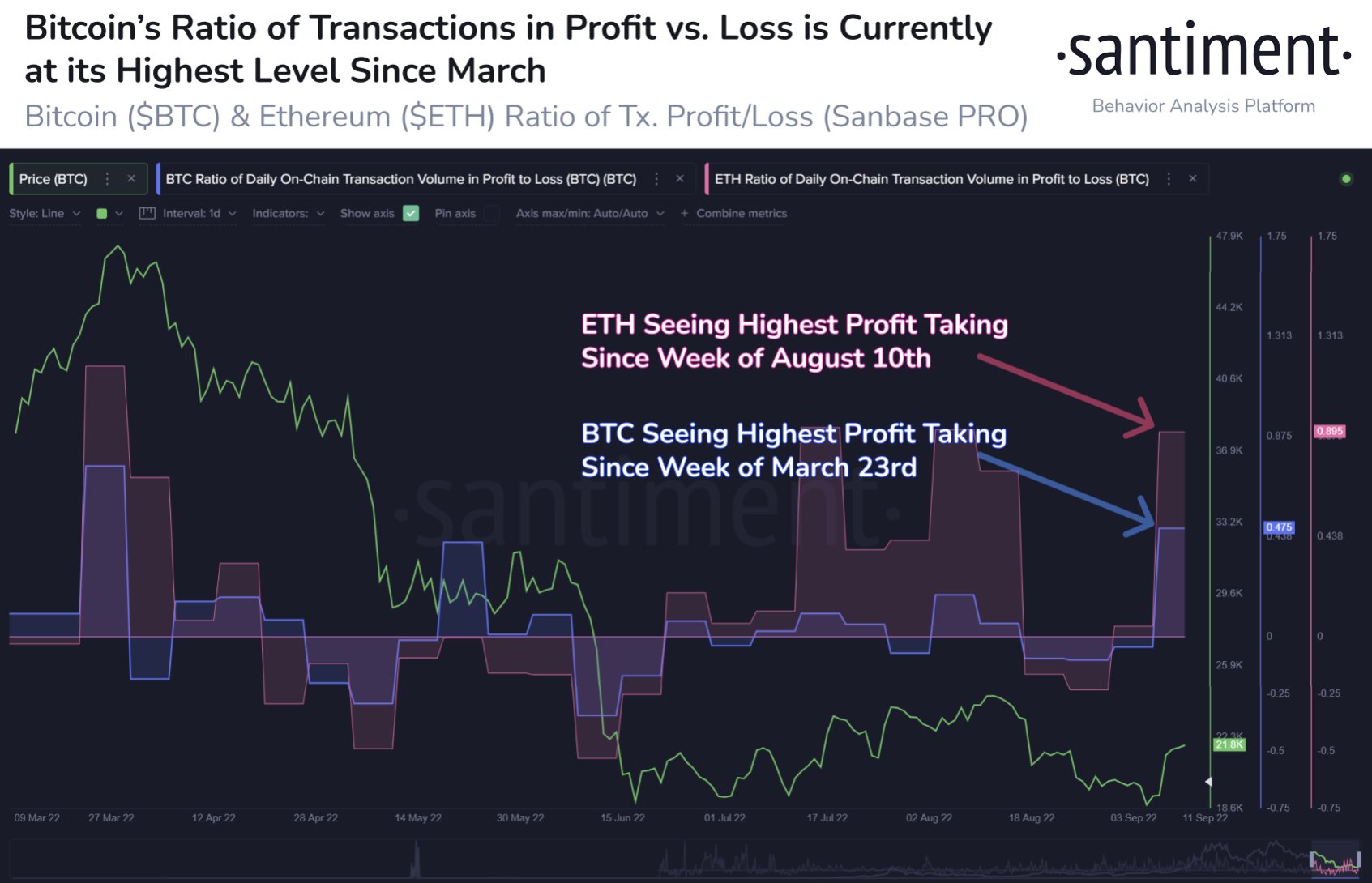 The slump in Ethereum comes just ahead of the long-awaited "Merge" which will see the network move from a proof-of-work consensus mechanism to proof-of-stake. Ethereum Classic — the network from which the main Ethereum network is forked — which had risen along with Ethereum in recent weeks, was little changed at $38.49.
"With Ethereum's merge happening this week, we see that mentions related to the monumental event are very high on social platforms. As traders anticipate the inevitable ETH volatility, watch for big FOMO social spikes, which coincide with downswing", Santiment reported.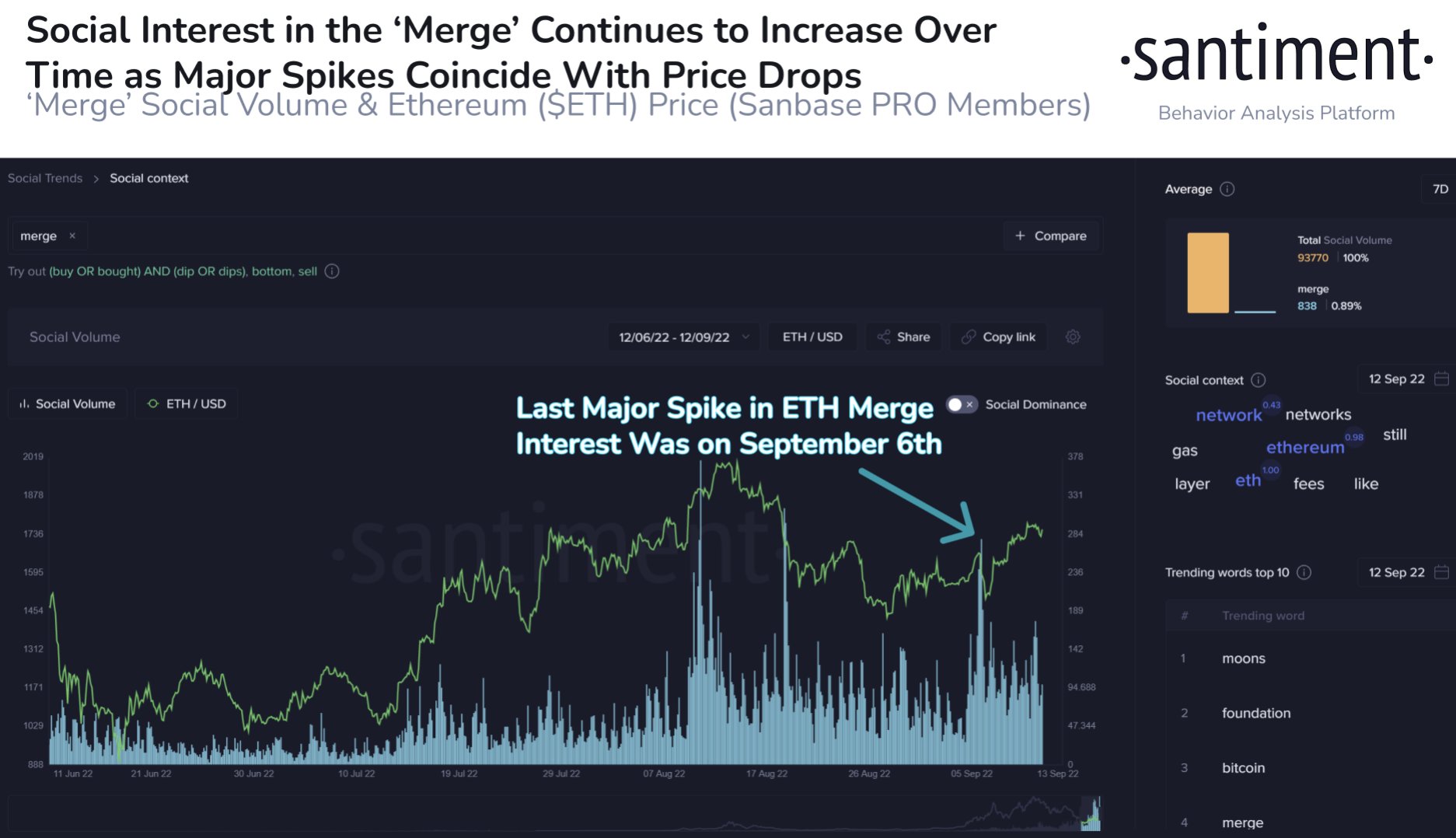 Solana saw the biggest gains in the CoinMarketCap top 10, adding 7% to $37.41 as voting opened on a proposal for the Helium Network to migrate off its own blockchain onto Solana. Helium is a distributed network of long-range wireless hotspots aiming to be an alternative to hard-wired internet service.
The overall cryptocurrency market cap stands at $1,060 trillion, and Bitcoin's dominance rate is 40.1%.
Read more: