Bitcoin price sinks below $23,000; losing streak but the trend is still not bullish
Bitcoin price increased 0.3%, ending a streak of four consecutive negative days. The average trading volume was higher than usual. Prices initially declined 0.5% as U.S. equity markets opened in New York. At the time of writing, BTC is changing hands at $22,784.
BTC/USD 4-hour chart | Source: TradingView
Bitcoin price pauses its recent fall
Bitcoin has broken below its trendline and continues to trade below $24,000. The decline in BTC's ATR (Average True Range) shows the reduction in BTC volatility, despite this week's downward price trend. ATR is a market volatility indicator that measures the spread of the opening, high, low, and closing price of an asset over time. An expansion of ATR indicates increased volatility while a contraction in ATR implies reduced volatility.
"Bitcoin is staying relatively flat at $23.4k, but its profit vs. loss transaction ratio is creeping up to 'yellow flag' levels. Meanwhile, Ethereum is finally outputting a much safer ratio this week after some very heavy profit taking in early August", Santiment reported.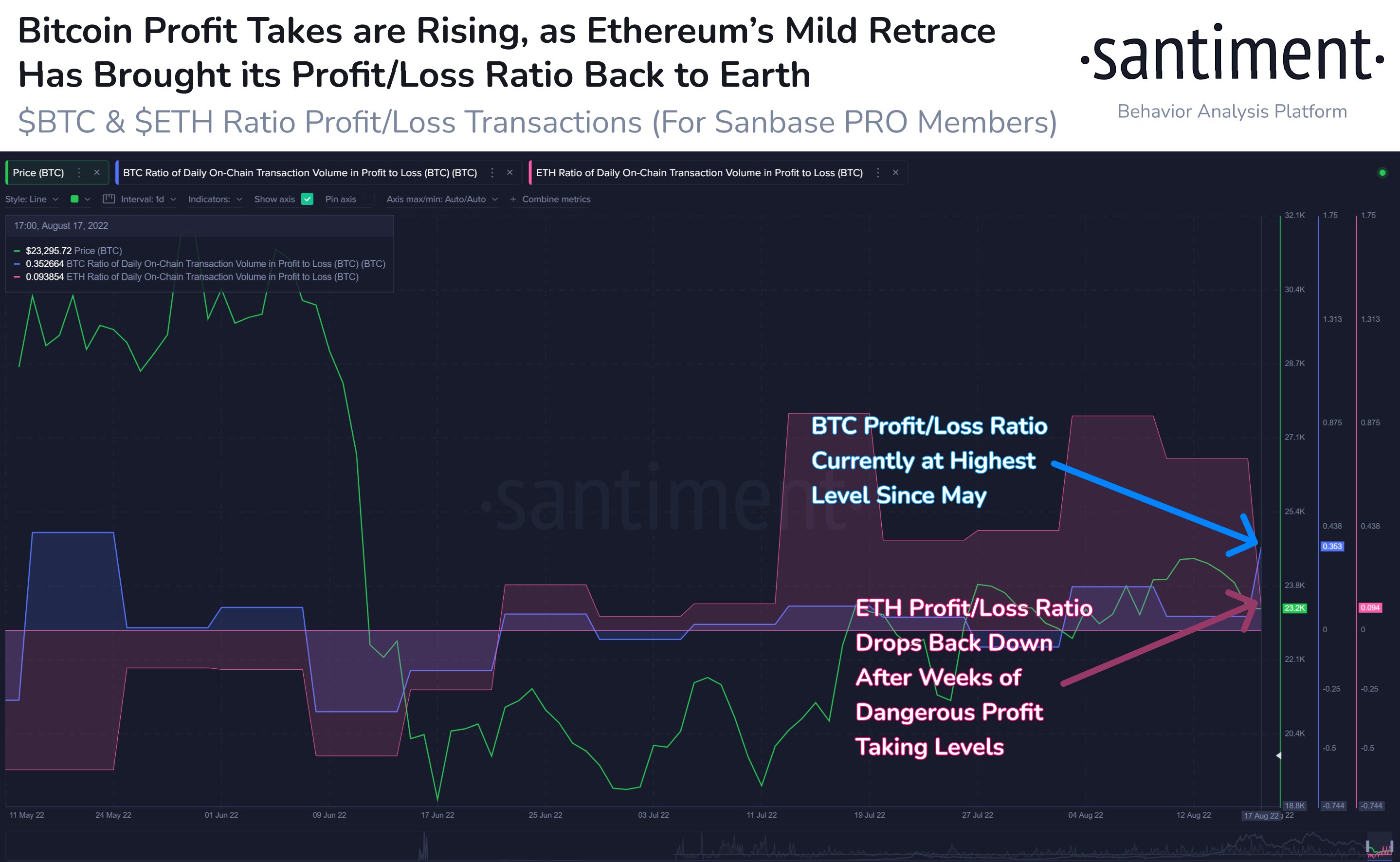 Bitcoin was recently trading at about $22,800, down about 2.5% over the past 24 hours. The largest cryptocurrency by market capitalization has spiraled downward after reaching a two-month high above $25,000 last weekend. Late Wednesday, BTC fell below a bullish trendline after the release of minutes from the last Federal Open Market Committee (FOMC) meeting showed U.S. central bankers unlikely to lighten their current monetary hawkishness. The Fed Reserve has raised interest rates a hefty 75 basis points at each of its last two meetings as it aims to suppress high inflation.
Ether, the second largest crypto by market value behind BTC, was recently changing hands just above $1,800, also down more than 2% from yesterday and far removed from the $2,000 level perch it was still flirting with late Sunday. Merge excitement has tapered off in recent days.
"After an infamously rough first half of 2022 for crypto, market caps enjoyed rebounding from late June until the second week of August. But altcoin market caps have been retracing again, as inflation & rate hike chats begin to gain steam again", Santiment reported.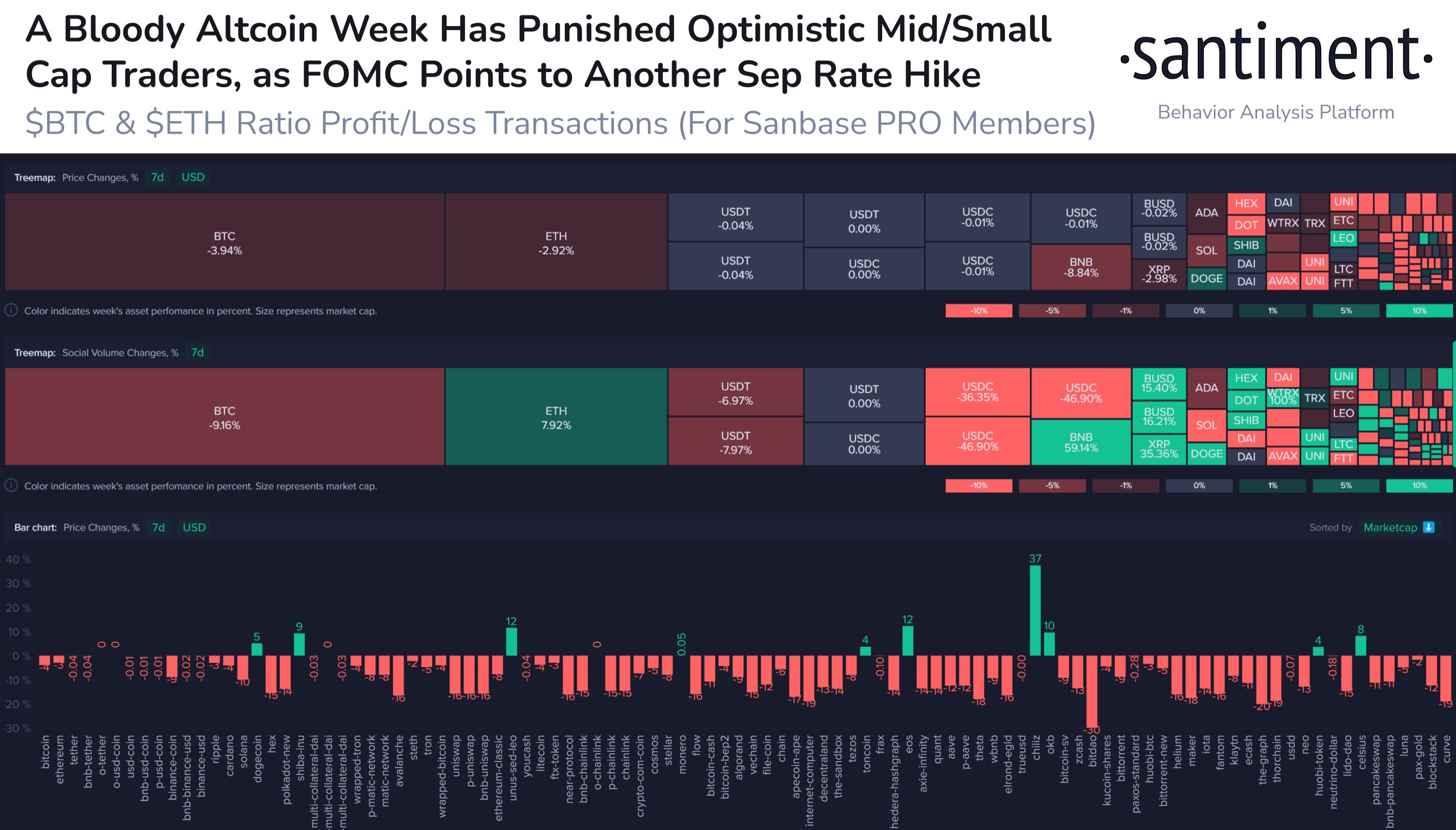 Major altcoins that spent much of Thursday in promising territory also dove downward late in the day with YGG and OP recently plunging more than 14% and 13%. Popular meme coins DOGE and SHIB continued their retreat from early-week euphoria that sent their prices up double-digits with each recently sinking more than 10%.
The overall cryptocurrency market cap stands at $1,085 trillion, and Bitcoin's dominance rate is 40.2%.
Read more: