Bitcoin price fell below $1,700 as investors considered latest debacle to afflict crypto industry
Bitcoin price fell about 1.5% over the past 24 hours to trade at about $1,600 as investors considered the latest debacle to afflict the crypto industry. At the time of writing, BTC is changing hands at $16,702.
BTC/USD 4-hour chart | Source: TradingView
Bitcoin price and other cryptocurrencies fell as investors chewed over the industry's latest debacle
Ether recently changed hands at about $1,200, off more than 3%. Other major cryptocurrencies were mainly in the red, with FTX's FTT token declining more than 14% and Serum's SRM dropping more than 6%. FTX founder Sam Bankman-Fried had been a significant supporter of Serum, a decentralized exchange protocol on the Solana blockchain.
Smart-contracts platform Solana's native SOL token slid 0.2% to around $14 after the Solana Foundation confirmed in a blog Wednesday that FTX entities control around 50 million SOL tokens. The blog said the tokens were sold from Solana Foundation to FTX and Alameda Research in three transactions between August 2020 and January 2021. The second and third transactions had a linear monthly unlock mechanism, meaning that as the SOL token tranches are to be paid out evenly once a month to FTX, the entities could gradually gain access to millions of tokens up until January 2028.
"There have been discussions revolving around the scenario of traders fleeing exchanges en masse following the FTX fallout and Gemini Earn withdrawal halt. Top assets are still circulating at a normal rate, indicating these fears may be overblown", Santiment reported.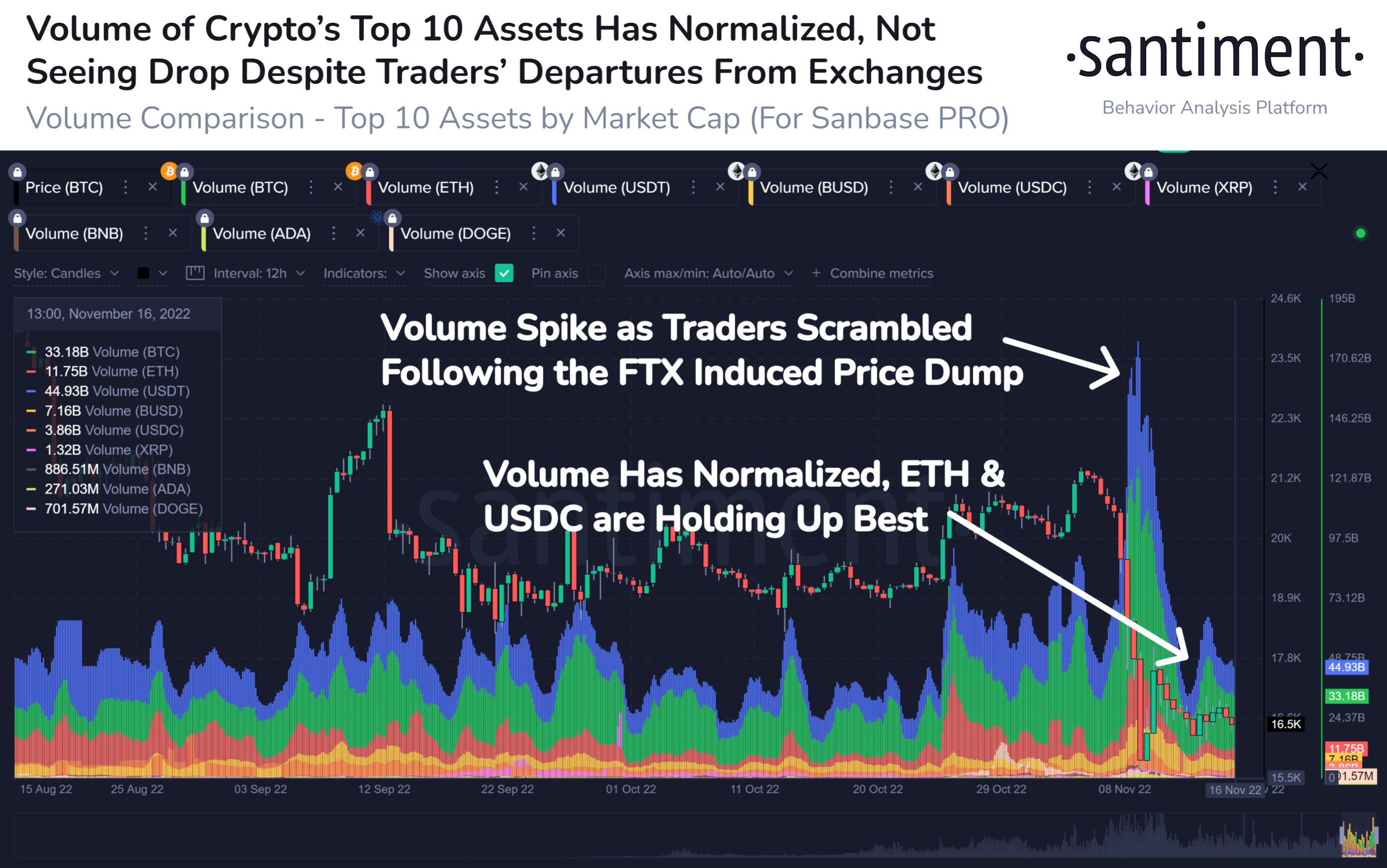 Aptos, the new layer-one blockchain established by former employees of Facebook parent Meta Platforms, was one of the few winners Wednesday. The APT token was up 11% to $4.70 in recent trading.
Read more: