Bitcoin price dips below $20,000, but crypto analysts don't seem bothered
For almost a month, Bitcoin price has been trading in a range between $17,000 and $23,000, and crypto analysts are wondering if the worst of this year's big sell-off might be over. The price fell 4.4% on Monday to dip below $20,000, but drops below that crucial psychological price threshold aren't generating the same level of panic as in early June when BTC seemed to be in freefall.
Bitcoin price retraces gains as investors await inflation announcement
Crypto traders are still looking ahead to Wednesday's expected release of June's Consumer Price Index (CPI), the most widely regarded measure of U.S. inflation, for clues on how aggressive the Federal Reserve will need to be to slow the pace of consumer-price rises.
"Toward the end of the work week last week, things were looking up for crypto as recoveries happened across the sector. However, prices are volatile and retracing as the July 13th CPI approaches. BTC and ETH are both seeing surges in discussion rates", Santiment reported.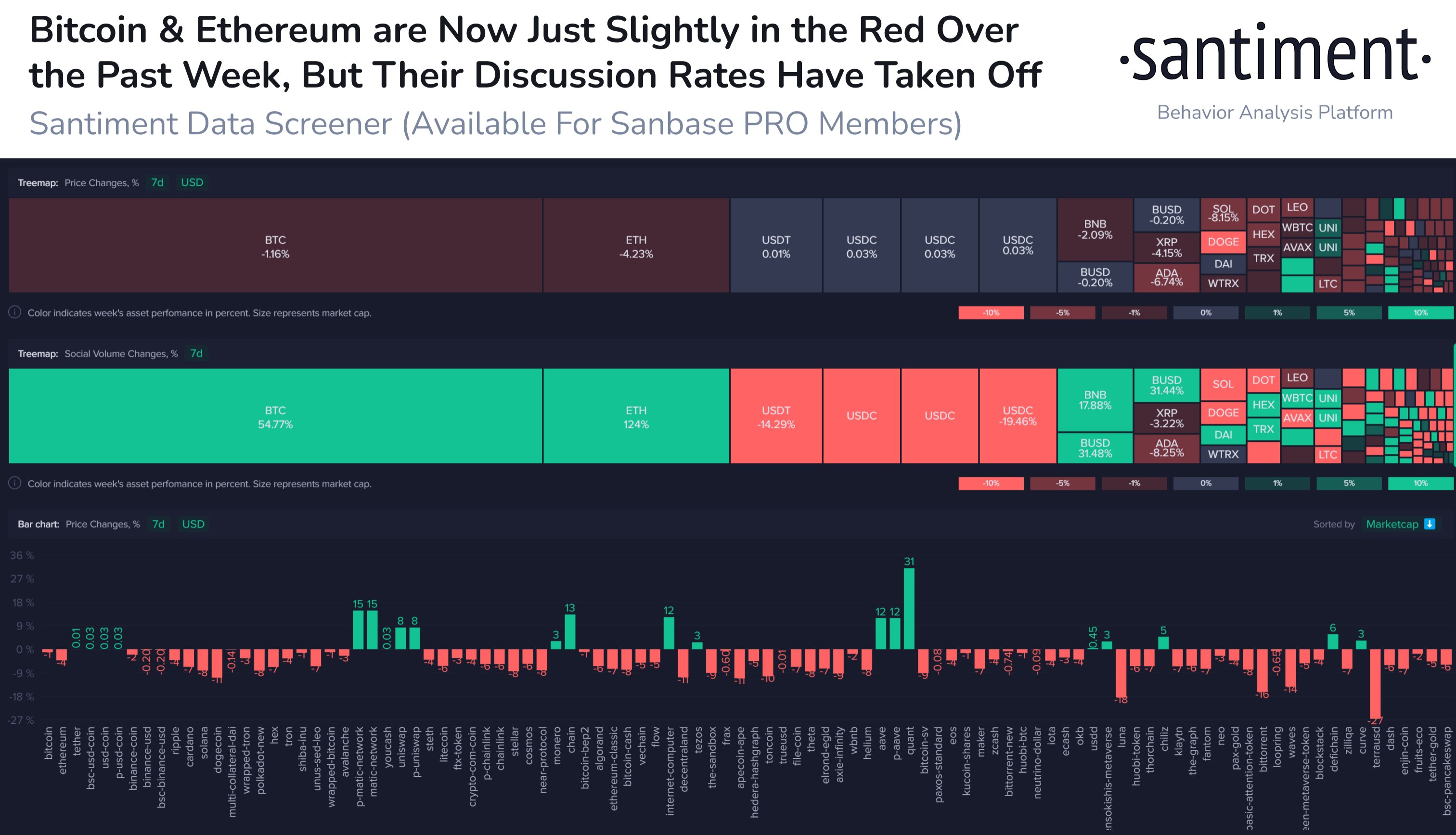 Bitcoin continued to retrace last week's gains, declining for the fourth straight day toward the psychologically critical price of $20,000. The largest cryptocurrency by market capitalization was down 1.8% over the past 24 hours, around $20,500. Although BTC surged above $22,000 last week, the cryptocurrency has consistently failed to break out. Still, some analysts are getting more optimistic about a market recovery.
Ether (ETH) was down 2.7% over the past 24 hours. Most altcoins were trading in the red today with UNI as the biggest loser, down 8.4%, DOGE, and SHIB losing big.
"As crypto has remained stagnant and prices have begun to dip again since the weekend, we can see that participants & overall discussions related to the markets continue to decline. Altcoins, in particular, are showing a serious drop in crowd interest", Santiment reported.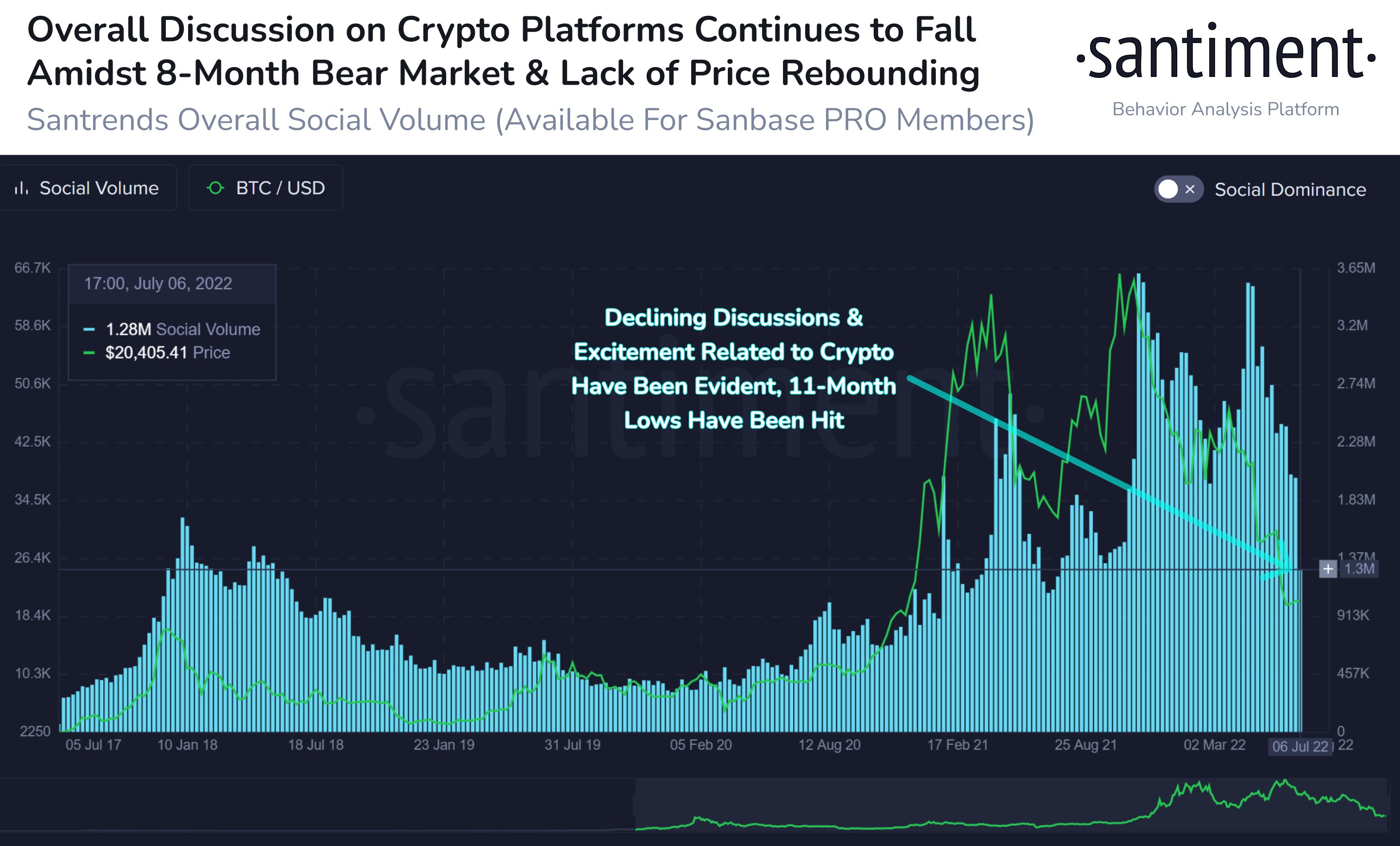 In another development, almost two months after the Terra network collapsed following the implosion of terraUSD (UST), more than 48 projects previously on the Terra network have begun migrating to Polygon. Over $20 million had been earmarked to help projects that are migrating.
The liquidity-strapped crypto lender-paid down $95 million of its debt to the Aave and Compound decentralized finance (DeFi) platforms, freeing up $172 million of collateral that had been locked in the platforms. Last week, Celsius Network paid its remaining $41 million debt to Maker, freeing up $440 million of collateral.
The overall cryptocurrency market cap stands at $888 trillion, and Bitcoin's dominance rate is 42.8%.
Read more: