Bitcoin price clings tight near $21,000; Ether also rises
The largest cryptocurrency by market capitalization gained ground for a third consecutive day, jumping past $21,000 in Tuesday trading. Bitcoin price was recently trading at about $20,600, up approximately 1% and far removed from the two-year low under $18,000 to which it plummeted on Saturday. At the time of writing, BTC is changing hands at $20,484.
BTC/USD 4-hour chart | Source: TradingView
Bitcoin price rises for now; Ether is in the green
Analysts were pessimistic about the rally's staying power, noting a rise in volatility perhaps tied to large investors buying the recent price dips and the continuation of underlying conditions, including the global turbulence, rising prices, and recession distress that have plagued crypto markets for the past eight months. Investors are scared, and the occasional surge notwithstanding, have assumed a defensive crouch until firm evidence emerges that the economy has taken a more permanent upturn. Last month's collapse of the TerraUSD stablecoin (UST) and more recent fiascos involving the DeFi lending platform Celsius and crypto hedge fund Three Arrows have further stoked their fears.
"The ratio of Bitcoin's supply continues staying low at levels last seen in November, 2018. This is a good signal of limited future selloff risk. In the meantime, Tether supply continues skyrocketing on to exchanges, indicating greater buying power", Santiment reported.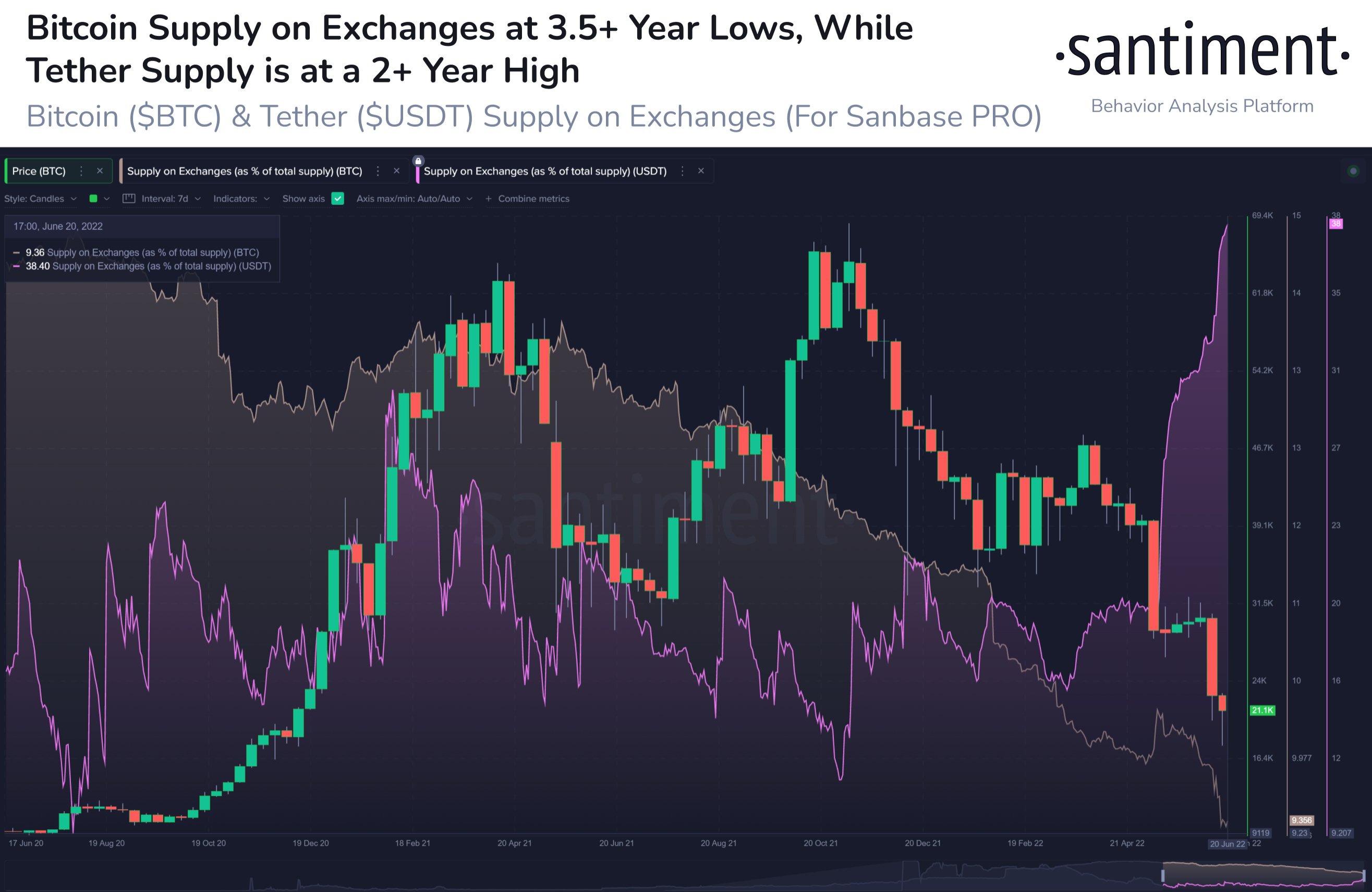 Ether, the second-largest crypto by market cap, was recently trading at roughly $1,130, up 1.7%. Other major altcoins were recently in the green with DOGE up 10% at one point and SOL rising more than 5%.  Cryptos' price increases dovetailed with equity markets, which rose amid investors' likely, temporary return to riskier assets. The tech-focused Nasdaq climbed 2.5%, while the S&P 500, which has a heavy tech component, rose nearly the same.
The overall cryptocurrency market cap stands at $902 trillion, and Bitcoin's dominance rate is 43.3%.
Read more: