Bitcoin price clawed back above $20,000 despite a hot U.S. inflation reading
One analyst says "meh" as bitcoin climbs back above $20K, as reports surfaced that the troubled crypto lender Celsius might be teeing up a bankruptcy filing. Mergers & acquisitions bankers are seeing a slew of deals stemming from the current market crisis. At the time of writing, Bitcoin price is changing hands at $20,229.
BTC/USD 4-hour chart | Source: TradingView
Bitcoin price was higher, gaining for the first time in six days and clawing back over $20,000
The expectation going into Wednesday was that a high U.S. inflation reading for June would push the Federal Reserve to get more aggressive in tightening monetary conditions to slow the consumer-price increases – and that in turn would put negative pressure on prices for risky assets, from stocks to  Bitcoin.
In digital asset markets, Polygon's MATIC tokens were up 11% after being selected as one of six companies to join Disney's Accelerator program. Interest in mergers and acquisitions within the crypto sector is gaining traction amid a bear market and falling venture capital interest.
Companies flush with cash, such as crypto exchange FTX, are using their resources to capitalize on distressed assets in times of turmoil. The exchange's U.S. counterpart, FTX US, recently gained an option to buy embattled crypto company BlockFi for up to $240 million, after offering a $400 million line of credit.
"Food, rent, and gas continue to show massive #inflation, according to the latest CPI data. Crypto has shown its correlation with these concerns all year long. Social platforms are seeing their highest interest spike of all time on this subject", Santiment reported.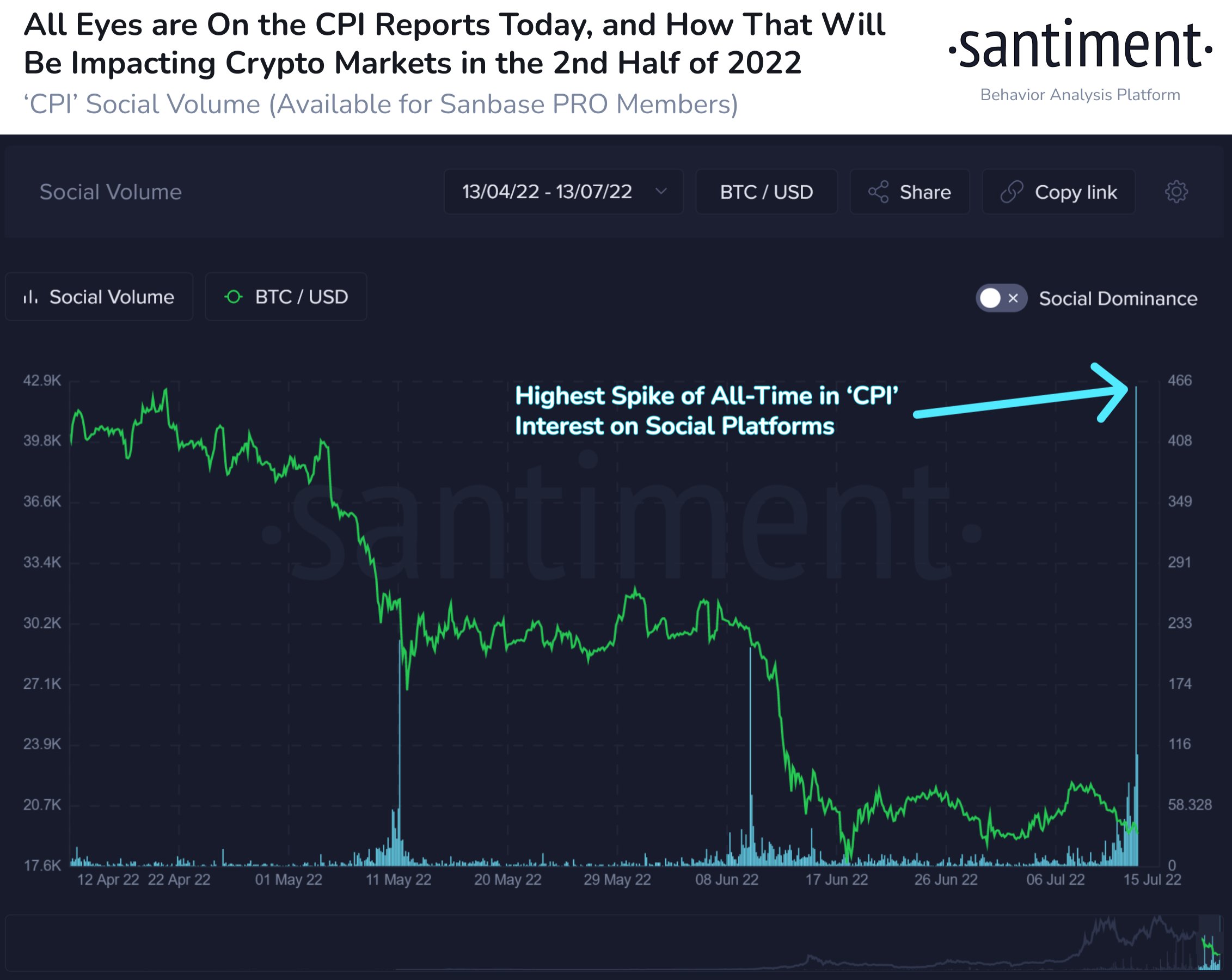 "With volatility very prevalent as #CPI data comes out and FOMC decisions around the corner, we've dived into the data and revealed what $BTC, ETH, XRP, LINK, and MATIC whales are doing currently", Santiment noted.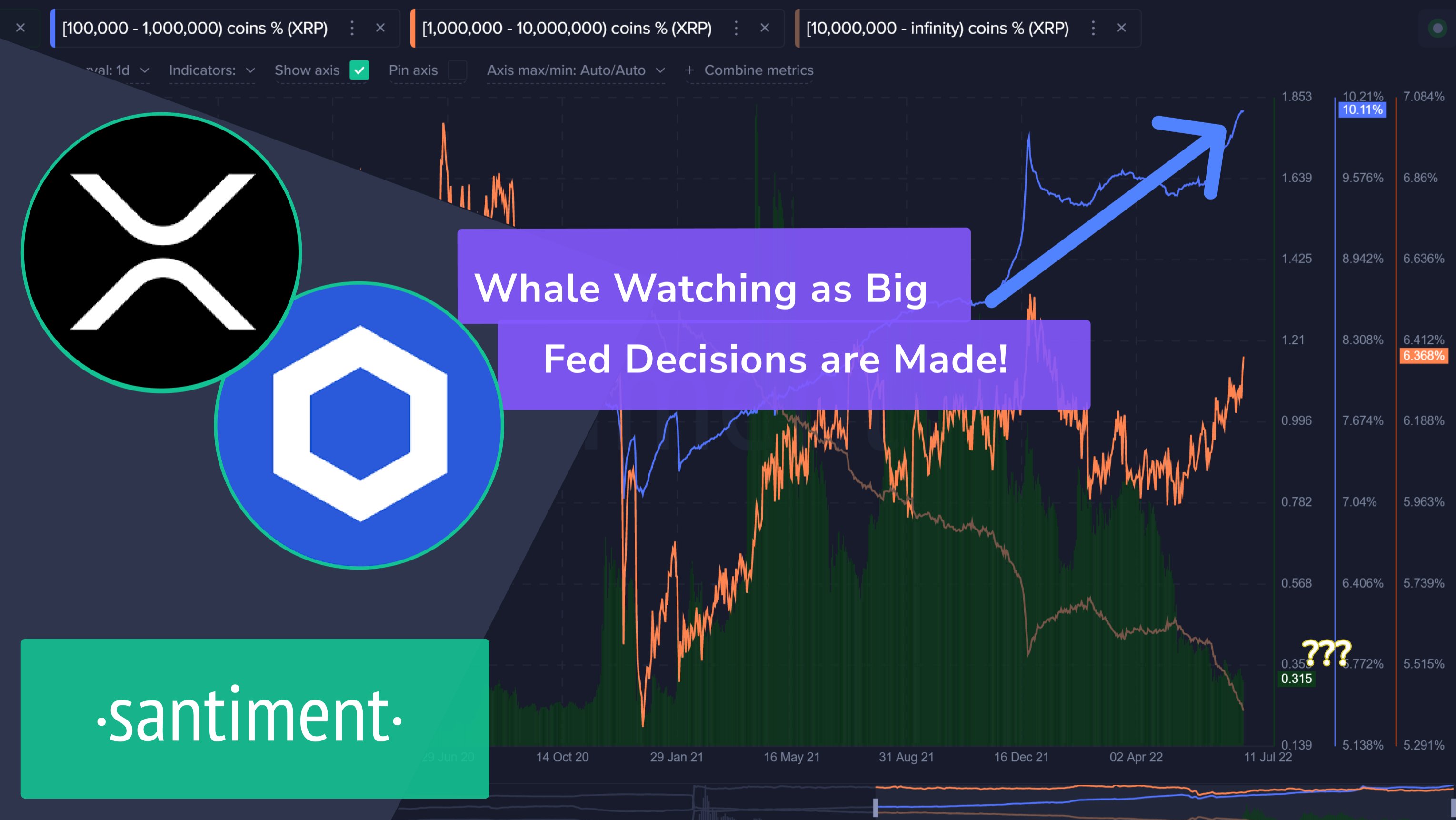 "Cardano's price is down 69% in 2022, and this has caused social sentiment toward the 8 market cap asset to drop harder than most. The last time the crowd was this negative in Jan, ADA rebounded +24% in 5 days until sentiment turned positive again", Santiment reported.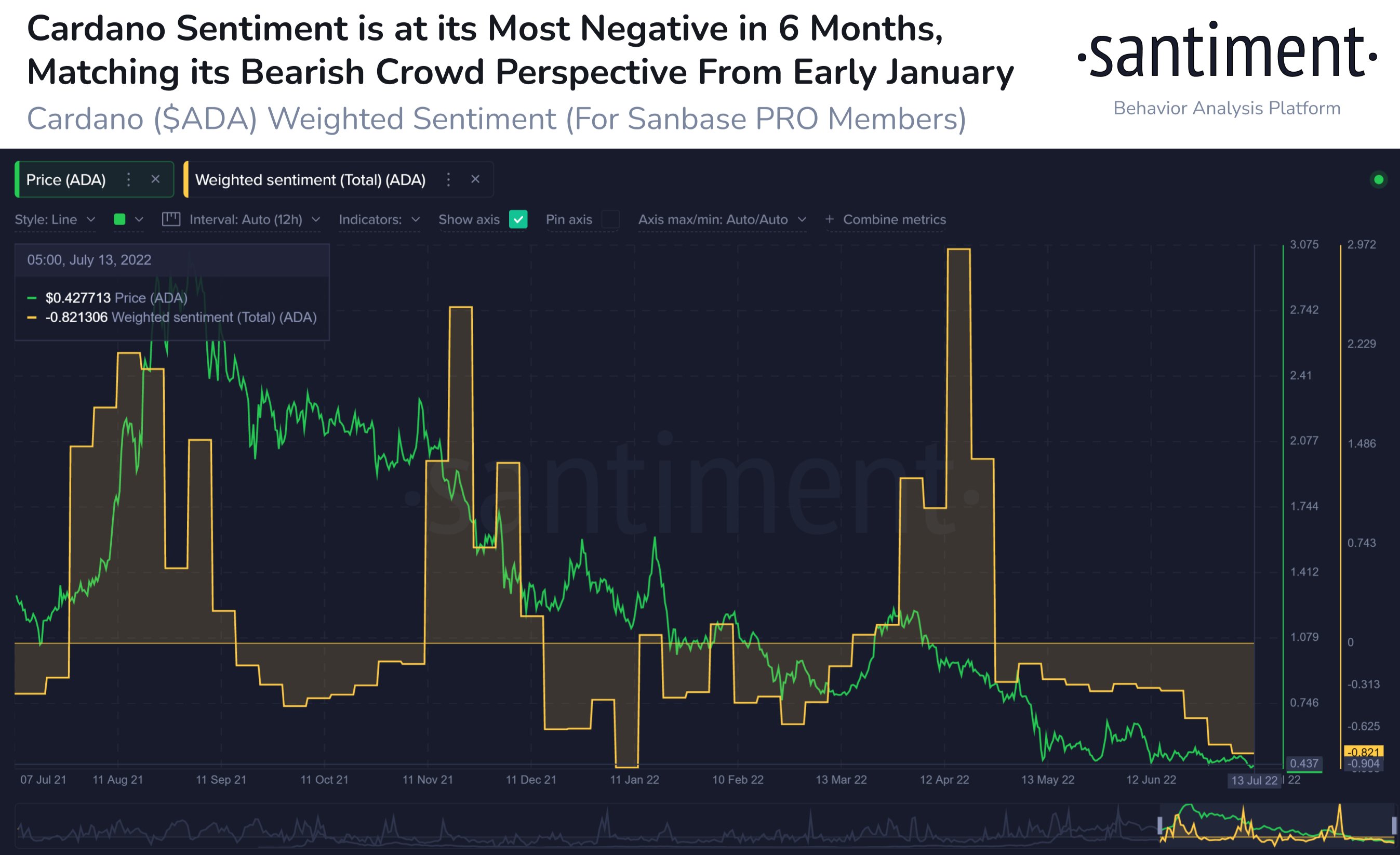 PolygonNetwork has enjoyed a nice +20% price day as crypto enjoyed a mild pump after CPI data. Be cautious of the fact that average traders are +28% on MATIC in the past 30 days, which is the highest level since October. A cooldown may be required.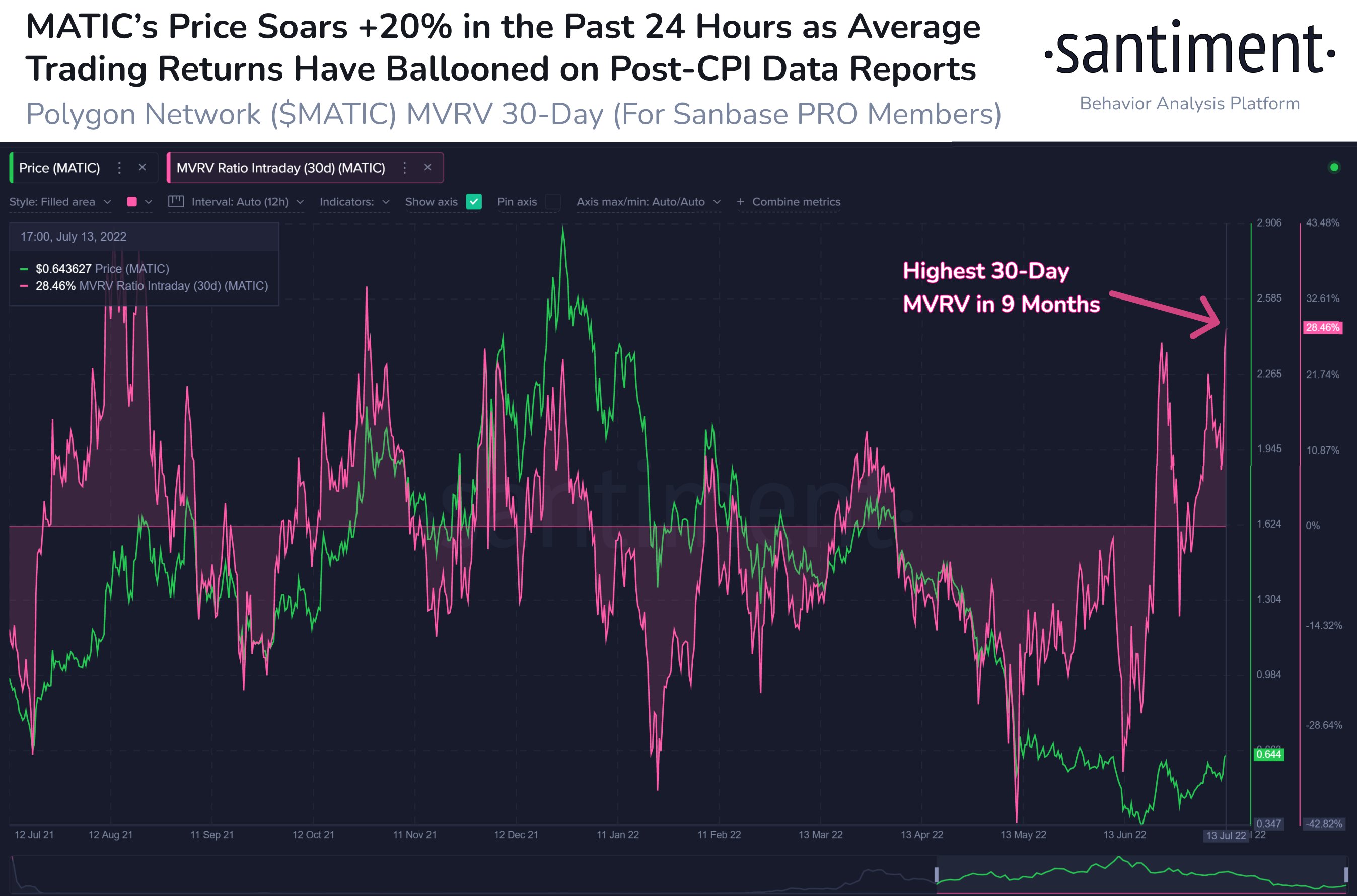 The overall cryptocurrency market cap stands at $900 trillion, and Bitcoin's dominance rate is 42.9%.
Read more: