Bitcoin price briefly touches $25,000 in overnight trading but is not ready to stay long
Bitcoin price briefly broke through the psychologically significant $25,000 mark in overnight trading, before paring those gains. At the time of writing, BTC is changing hands at $24,059.
BTC/USD 4-hour chart | Source: TradingView
Bitcoin Price Not Quite Ready to Stay Above $25K
The largest cryptocurrency by market capitalization reached as high as $25,212 early in the U.S. trading day before retreating to its current level above $24,000. Ether's (ETH) price declined 4% on Monday, but it remained above the $1,900 level it has maintained since late last week. In overnight activity, ETH briefly surpassed $2,000.
"Crypto traders' enthusiasm to sell has quickly subsided, especially as Bitcoin jumped back over $25k and Ethereum over $2k this weekend. Ideally, bulls will actually want FUD to stay high, as prices historically flourish when there is doubt", Santiment reported.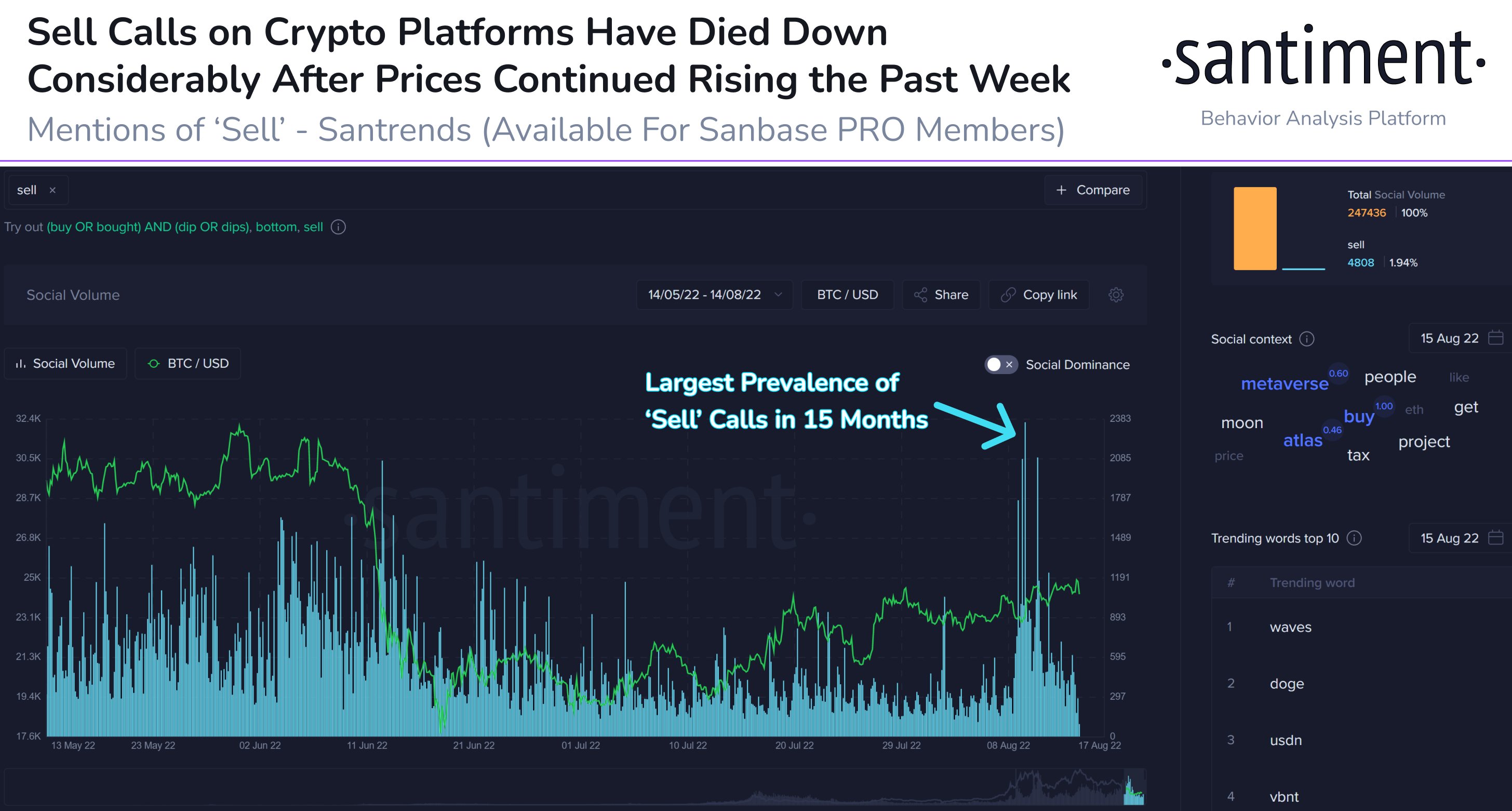 Over the weekend, Bitcoin made a strong move at a multi-month descending trendline and broke through the $24,000 level, following a path that many traders anticipated would trigger an upside move and the VPVR gap fill to the $28,000 to $29,000 level. Both BTC and ETH traded on average volume, using the 20-day exponential moving averages (EMA) as a barometer for normality.
After hitting similar overhead resistance levels, most altcoins also followed Bitcoin's lead by posting single-digit losses, but those that were flashing bottoming signals are still rounding out with what appear to be reversal patterns. Interestingly, the sharp gains from meme tokens like Shiba Inu (SHIB) and Dogecoin (DOGE) were a clear sign that the bull phase was over-extended and en route to a correction.
As AZCoin News reported, meme tokens Shiba Inu (SHIB) and Dogecoin (DOGE) gained over 15% in the past 24 hours. Futures tracking the two tokens saw over $25 million in liquidations in the past 24 hours.
Read more: