Bitcoin price and most major altcoins spent much of today in the red
Bitcoin price remained close to the middle of the price range it's been occupying for much of the past month since the collapse of the TerraUSD stablecoin (UST) and the LUNA token that supported it.
The largest cryptocurrency by market capitalization was recently trading at $30,178, down roughly 3% over the past 24 hours.
BTC/USD 4-hour chart | Source: TradingView
Bitcoin price, Ether, and most other major cryptos see red
Bitcoin price was sliding back toward the crucial pivot point of $30,000 after a brief rally earlier this week to about $31,700.
"Crypto prices chopped wildly in the opening week of June, but the result has been mainly no movement for Bitcoin and Ethereum. Altcoins, on the other hand, have shown major decouplings from one another, with ADA, LINK, and HNT performing well", Santiment reported.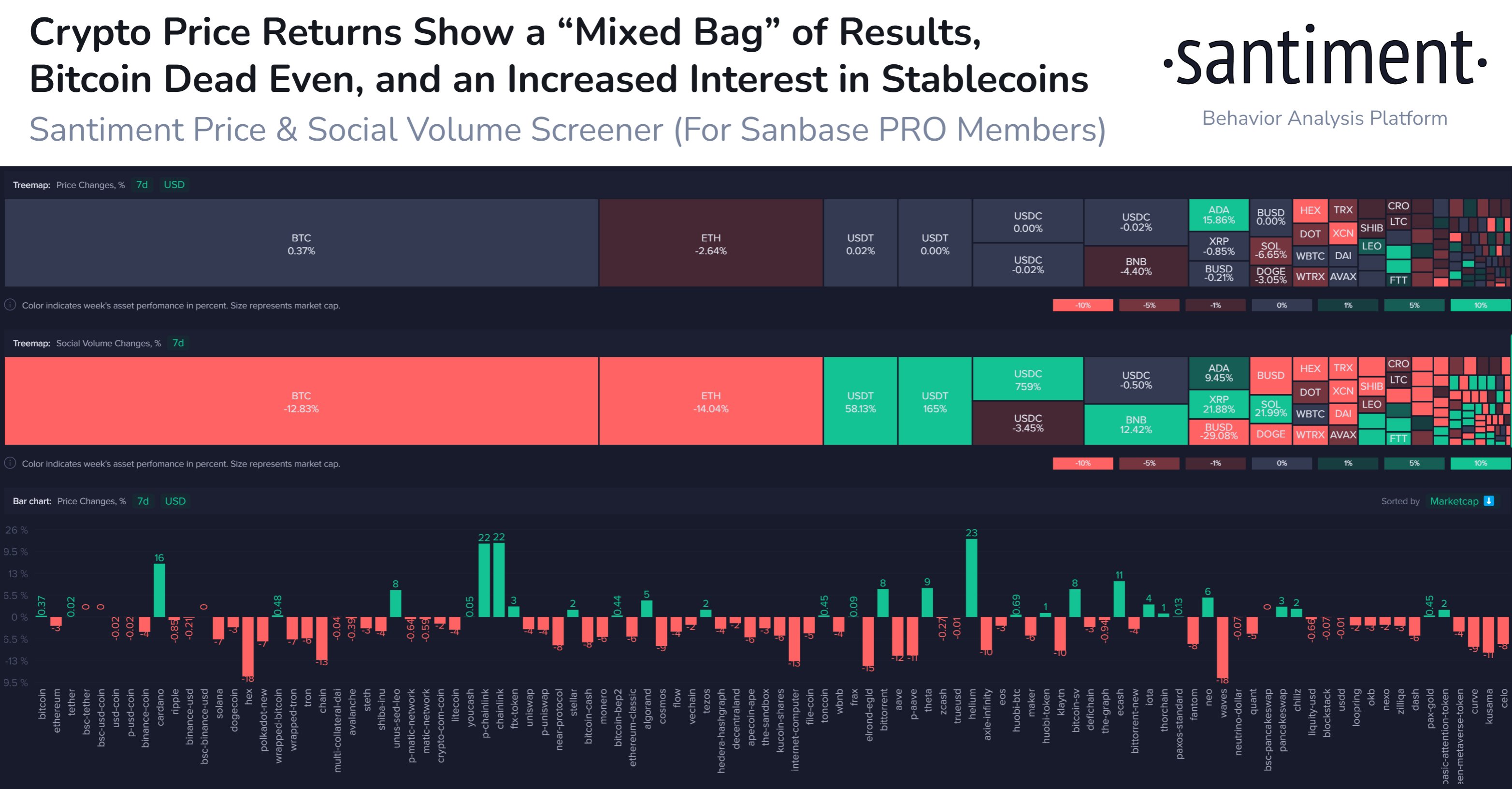 Analysts in both crypto and traditional markets were looking ahead at the likely outcome of the European Central Bank's monetary policy meeting on Thursday. It's possible central banks beyond the U.S. Federal Reserve might start to hold sway over markets. As central banks outside the region start to raise interest rates, theoretically making their fixed-income assets more attractive to yield-seeking investors, they make their currencies more attractive. That could have implications for bitcoin because its price is usually denominated in dollars, and the trend often coincides with moves in the greenback versus major regional currencies.
The second-largest crypto by market cap, Ether, was changing hands at about $1,800, about flat over the same period. Most other major cryptos spent much of their day in the red, with DOT and AVAX recently down over 3% and SOL declining more than 2%. LINK was among the winners, rising approximately 2%. Among altcoins, Chainlink (LINK) has gained 25% over the past five days as the provider of "oracle networks" for blockchains. On June 7 announced a new roadmap for implementing staking rewards. As of Wednesday, however, the rally appeared to have topped out.
The overall cryptocurrency market cap stands at $1.237 trillion, and Bitcoin's dominance rate is 46.5%.
Read more: